Today for the podcast, we are very excited to bring you the third of a few mini-episodes from the 2017 CARFAC National Conference/AGM that was held early June 2017 at the MacEwan University in Edmonton. It was such a great weekend full of insight from people all over Canada that care about the rights of arts and culture workers and Visual Arts Alberta – CARFAC was happy to host.
This episode is a small talk from Michelle Schultz, the director of Edmonton's dc3 Art Projects. Michelle extensive resume has led her to arts admin positions all over Alberta, London, and Los Angeles and given her some special insight into emerging business models in the contemporary art world. We were so glad to have her come to the conference and talk about some of these business models.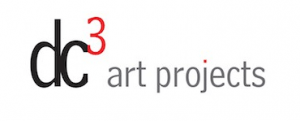 To learn more about Michelle and dc3, check out http://www.dc3artprojects.com/gallery/

This episode was recorded and edited by Ryan Hemphill with assistance from Sara McKarney.
It was recorded at MacEwan University in Edmonton, Alberta (http://www.macewan.ca/)
Intro music: "Outsider's Paradox" by springtide (www.springtide.jp), accessed through Free Music Archive.
Podcast: Play in new window | Download
Subscribe: RSS