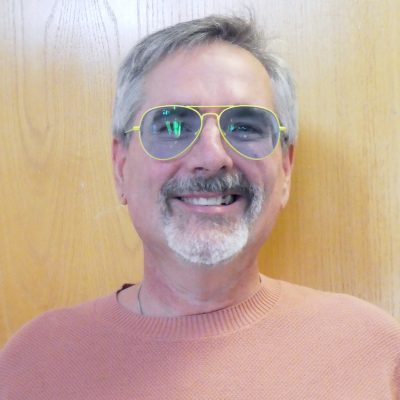 Chris W. Carson With undergraduate studies completed at the University of Alberta and a M.F.A. in painting from the University of British Columbia, Chris W. Carson is both professional visual artist and arts administrator. His art career includes exhibitions at public, artist run and commercial galleries throughout Alberta. Currently his artwork is exploiting monsters, martyrs and himself. As an administrator, Carson worked for commercial and public art galleries, a professional arts organization and two provincial arts service organizations. Since August 2010, Chris W. Carson is the Executive Director for CARFAC Alberta (Alberta's CARFAC affiliate since 2012).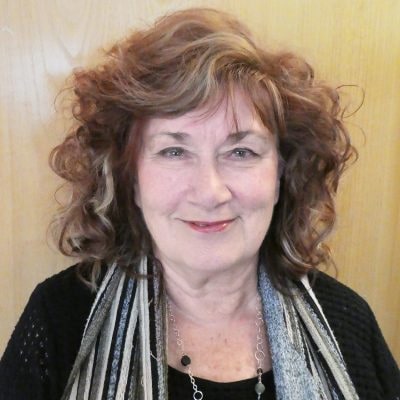 Sharon Moore-Foster is a professional visual artist, art educator, motivational speaker and facilitator with over forty years experience. In her 20 years experience in non-profit arts organizations, and currently in her role as the Program and Development Coordinator, she provides mentorship and professional development opportunities to help artists build their professional practices. She is dedicated both personally and professionally to developing involved artistic / creative communities.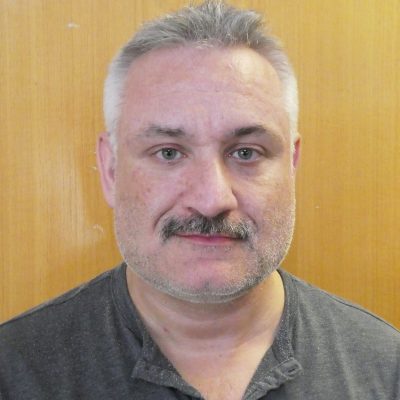 Danyon Reeves graduated from the University of Alberta's BDes program in 1996, majoring in Visual Communications Design and minoring in Sculpture. He has lived and worked in Calgary and Toronto, where he developed award-winning websites for VTape and The Walrus magazine. He is not looking forward to the impending dark age.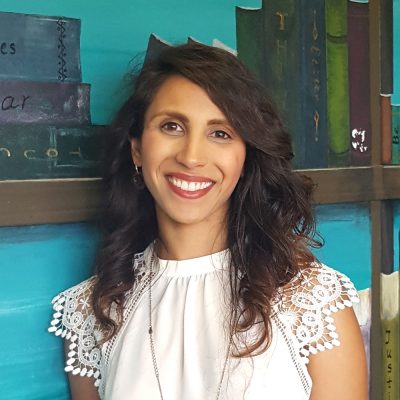 Tara Vahab is an artist, educator, entrepreneur and motivator. Tara received her BFA from University of Calgary in 2015 although she has been practicing visual arts professionally since the age of nine. Tara believes she has two main missions:
1) continue producing more art, and 2) promote arts values, its benefits and importance in our multicultural society. Coming from a diverse background, Tara has advocated for arts in every city she has ever lived. As a founder of LOUD Art Society, a non-profit organization that enhances mental health through art and creativity, she provides access to public art education and promotes art as a practice for positive psychology and development of higher emotional intelligence.
In her role as an engagement coordinator, Tara is a source of empowerment for Alberta professional visual artists. Tara's vision is to spread awareness and create peace and unity. Through her art, she explores subjects of humanity, empathy and joy using newspapers and bright colours.
CARFAC – Alberta Board of Directors
A new Board for 2022-23 became effective October 1, 2022.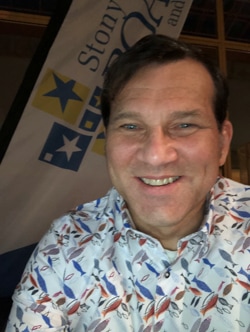 Todd Janes is a cultural worker who loves both casual and intentional interactions with people. He is a contemporary recovering performance artist and curator having curated and organised hundreds of exhibitions, interventions and exhibitions. He is one of the founding members of Nuit Blanche Edmonton; Visualeyez, an annual festival of performance art; and worked with Latitude 53 for over 20 years as their Executive Director where he placed the treatment of artists as professionals foremost. He has served on community, provincial and national Boards including a fairly notable stint as President of ARCA for nine years. He is deeply invested in advocacy work and community development as a settler based in Amiskwaciwâskahikan – Edmonton. He is excited to join the Board of CARFAC Alberta and to work with the membership, Board and staff to help build upon the strong organization created through the good work of others.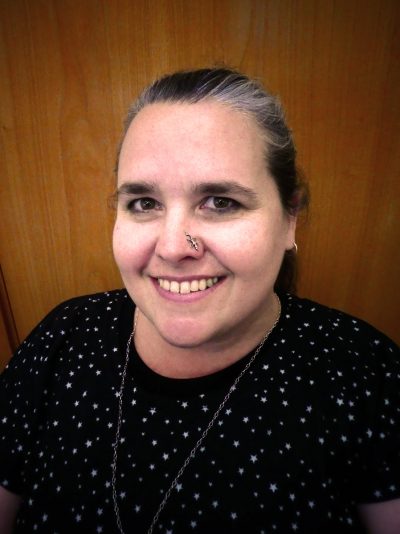 Jennifer Rae Forsyth is an artist, independent curator, and museum professional who has exhibited and curated internationally. She holds a Masters in Fine Arts from The University of Calgary, a Bachelor in Fine Arts from the University of British Colombia, and a Diploma in Visual Art from Camosun College, in Victoria, BC. Forsyth is currently enrolled in the Collections Management Certificate Program at the University of Victoria. She has worked for and volunteered at, museums, galleries, and Artist Run Centres, in Alberta and British Columbia for the past twenty years. She currently holds the position of Advancement Lead for the Alberta Museums Association. Her paintings and mixed media works examine material culture, focusing on traces left in the urban environment, unusual collections, and organizational systems, often using everyday objects as subject, object and substrate simultaneously. Forsyth's Curatorial Practice focuses on combining divergent practices to explore how we collect, organize, and display as ways to create place. Forsyth a co-founding director of fast & dirty, an Edmonton based rotating collective of artists and curators that creates exhibitions and art events for short durations in unusual environments and projects that challenge curatorial methods.
Umair Mehmood, CPA, ACA Treasurer • Umair is Manager of Assurance Service at MNP and is responsible for providing leadership and supervision for different Assurance engagements across Alberta. Umair has extensive experience in public accounting and leverages significant expertise having served at different levels and roles in Public Accounting Firms and Multinational Companies.
An accounting professional since 2009, Umair has served as an audit manager and an advisor to non-profit, private & public companies. He brings years of experience completing significant engagements with different reporting requirements, assisting with complex accounting matters and compliance issues.
Committed to the profession, Umair is a Chartered Professional Accountant (CPA) graduating in 2019 and qualifying as a Chartered Accountant (CA) in 2014.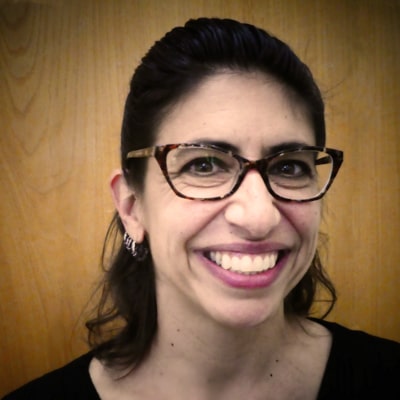 Ann Mansolino is a visual artist and educator working in photography, writing, and handmade books. Her current work investigates the ways in which landscape can help us understand ourselves – as metaphors for our internal experience as well as expressions of our more literal relationship to the natural world. Ann has traveled extensively and taught photography at colleges and universities in four countries(plus a bonus adventure as an English teacher in provincial Russia). She has exhibited her work internationally.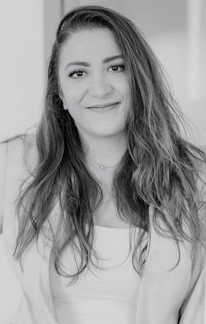 Manar Abo Touk is a Syrian-Canadian curator and art historian specializing in international contemporary art with a focus on Canadian and Arab Art. She holds a Masters in Museum and Gallery Studies from Kingston University London, UK, a Bachelor with double majors in History and Theory of Art and Arts Administration from the University of Ottawa, and a certificate in International Curatorial Program from Node Center for Curatorial Studies, Berlin, Germany. Manar's career includes work at the Canadian War Museum and Studio Sixty-Six Gallery in Ottawa, aluCine Latin Film+Media Arts Festival in Toronto, and was the Arts Manager and Curator at Al Riwaq Art Space in the Kingdom of Bahrain. She is currently the Curator of Exhibitions and Collections at the Art Gallery of Grande Prairie, Alberta.
Manar's curatorial practice looks at ideas, stories, and artists that encourage diversity, artistic experimentation, and new interpretations of art and society. She believes it is her role as a curator to tell important untold stories through art exhibitions and to create an experience that aims at making a connection between art, artists, and the public. Manar is fluent in English and Arabic.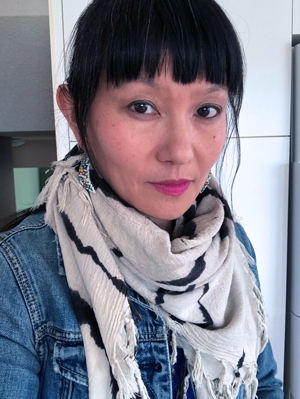 Emily Jan is an Edmonton-based artist, writer, and educator. Her biophilic sculptures and installations combine everyday found objects with meticulously worked raw materials to evoke the faraway and the fantastical. As a wanderer, naturalist, and collector of objects and stories, she is guided in her work by the spirit of kinship and exploration.
Jan was born and raised in California and lived for periods in Rhode Island, the American Southwest, South Africa, and Oaxaca prior to moving to Quebec in 2010 to earn her MFA from Concordia University, Montreal.
Since 2011, Jan has exhibited in venues from the Textile Museum of Canada and the Gladstone Hotel (Toronto), to the M.A.I. and Art Mûr (Montreal) to the Bateman Foundation (Victoria) and at least a dozen artist run centres from Dawson City to St. John's, including Harcourt House and Latitude53 in Edmonton. She has also shown internationally in the United States, the UK, Mexico, and Cuba, and has written and illustrated three books. She is currently a sessional faculty member at MacEwan University, and is a member of the Board of Directors of Union House Arts, Newfoundland.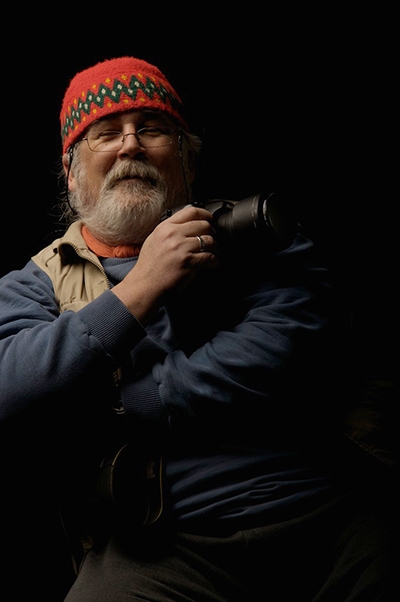 George Lessard From a community access & media training base, George Lessard creates in print, broadcast radio & TV and educational media. Now a Lethbridge artist in electronic & digital media, George is a Francophone Quebecois born / brought up in Rosemère, north of Montreal, Canada.
A Kodak Brownie box camera in his hands at 12, encouragement from a family of artists, opened up a beginning back at 1969's Montreal's first English language CEGEP, Dawson College through with the unboxing of the student radio station's Revox stereo reel-to-reel tape recorders and a subsequent immersion in the dawn of Canadian community access radio at the then Radio McGill (now CKUT 90.3 FM) where we were part of the enabling of Montreal's Radio Centre-Ville 102.3 FM  (the city's first multilingual/cultural broadcast community station) and the fight for community access cable TV in Canada…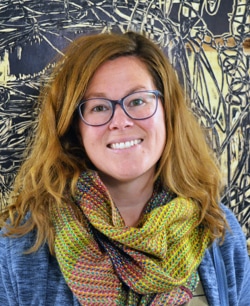 Lisa Matthias is a visual artist and ecologist who has lived in the Edmonton area since 2003. She has a Master of Fine Arts in printmaking from the University of Alberta, a Master of Science in plant ecology from the University of Manitoba, and a Bachelor of Science in ecology from the University of Guelph. Her interdisciplinary artwork and each of her career paths in the arts and sciences have been inspired by animals, plants, and the natural world. Lisa spent many years studying botany and wildlife biology as an ecologist. She worked for Alberta Fish and Wildlife for the better part of a decade, pursuing her MFA during the last few years that she worked there. In 2013 she switched career paths from professional biologist to professional artist.
Lisa often uses science-based approaches when researching creative ideas. She studies and documents natural history through photography, sound recording, research collaborations, specimen collection, drawing, writing, microscopy, and more. Focusing on woodblock print and other forms of printmaking, her work is experimental, often abstract, and she strives for continuous growth and change. Lisa's work has been exhibited in solo and group shows provincially, nationally, and internationally. She has been represented by Christine Klassen Gallery in Calgary since 2014, and also has work available through Birch Contemporary in Toronto. Her work is part of private and public collections, such as Alberta Foundation for the Arts. Lisa is also an arts educator, teaching at various art galleries, artist-run centres, and institutions over the years, most recently with the City of Edmonton and the Spruce Grove Art Gallery. Lisa is mom to a twin son and daughter, several dogs and cats, and she and her family moved to rural Alberta just outside of Edmonton in 2018.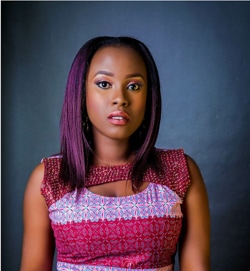 Toyin Oladele is an experienced multidisciplinary artist, curator and arts administrator with a demonstrated history of excellence in programming, community engagement and arts-based event planning and production. Her professional experience is firmly rooted in her ability to combine the arts with community spaces, which she strives to make very connective, inclusive and vibrant through collaborations and strategy. Toyin consults for cultural and arts organizations including the City of Calgary, Bird Creatives, Rozsa Foundation etc., and is an advocate for equity and inclusion in the arts community.
Toyin founded the Immigrant Council for Arts Innovation (ICAI) in 2019 and is currently the organization's Executive Director. She is a board member for Calgary Young People's Theatre (CYPT), Contemporary Calgary, Chromatic Theatre and CARFAC Alberta.
She is a member of the Community Working Group on Equity Diversity, Inclusion and Access for Calgary Arts Developments and has been a part of several jury committees and mentors many newcomer arts and culture workers from underserved communities. When she is not performing, planning projects or coordinating events, Toyin loves to watch movies in Yoruba language, her native tongue and connect with creative people.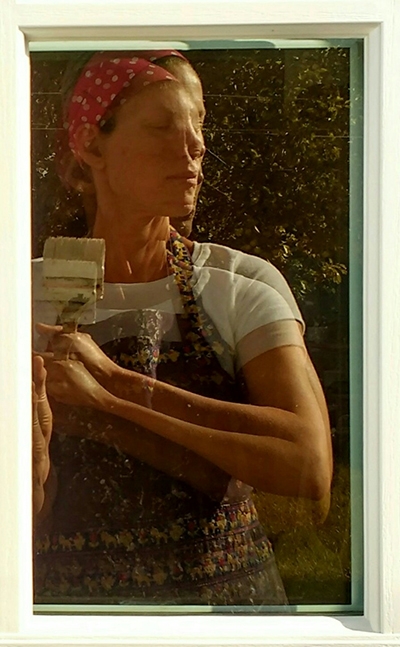 Verna Vogel has been a practising professional artist for several decades.
She earned a Studio Arts Foundation Diploma at Capilano University (Vancouver BC), and a Fine Art Year Three Certificate from the Malaysian Institute of Art (Kuala Lumpur, Malaysia).
Verna has established a reputation for excellence as a painter, and is represented by several commercial art galleries. She also creates installations which physically engage the body to encourage philosophical contemplation. Her installation pieces are often ephemeral, in contrast to her paintings which are built for longevity.
The thread which runs through all of Verna's work is a high level of craftsmanship with a finely tuned sense of structural balance.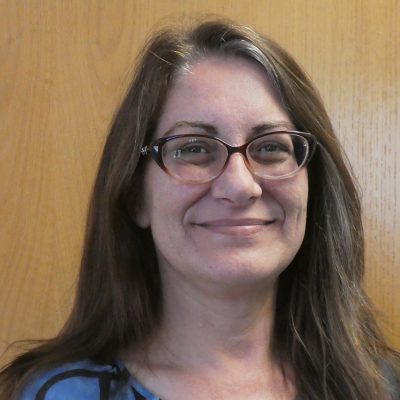 Candace Makowichuk, Past President of CARFAC Alberta, is a professional visual artist, arts educator and senior arts manager. Her management career encompasses being the first Executive Director of: Harcourt House Arts Centre, the Art Gallery of St. Albert and SNAP, to her current involvement in local arts organizations including her own business, Sunprint Studio. Through workshops, residencies and exhibiting her artwork in historical photographic processes, she has instilled a renewed interest in analogue photography – film and other non-digital processes. Her work is represented in public collections within Alberta, private collections within Canada and exhibitions throughout the province.
For all general inquiries and to contact any CARFAC Alberta Board Member, please send an email to general@carfacalberta.com indicating who the email is for.