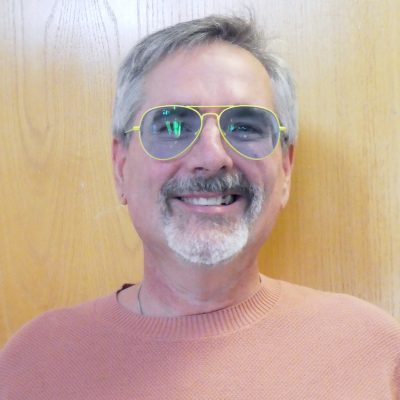 With undergraduate studies completed at the University of Alberta and a M.F.A. in painting from the University of British Columbia, Chris W. Carson is both professional visual artist and arts administrator. His art career includes exhibitions at public, artist run and commercial galleries throughout Alberta. Currently his artwork is exploiting monsters, martyrs and himself. As an administrator, Carson worked for commercial and public art galleries, a professional arts organization and two provincial arts service organizations. Since August 2010, Chris W. Carson is the Executive Director for CARFAC Alberta (Alberta's CARFAC affiliate since 2012).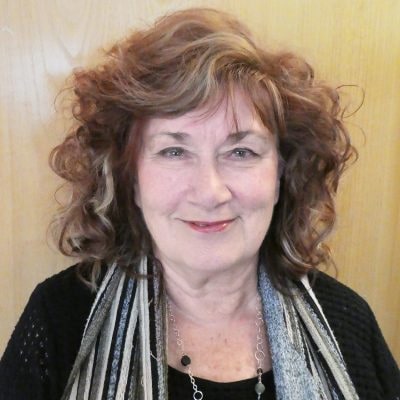 Sharon Moore-Foster is a professional visual artist, art educator, motivational speaker and facilitator with over forty years experience. In her 20 years experience in non-profit arts organizations, and currently in her role as the Program and Development Coordinator, she provides mentorship and professional development opportunities to help artists build their professional practices. She is dedicated both personally and professionally to developing involved artistic / creative communities.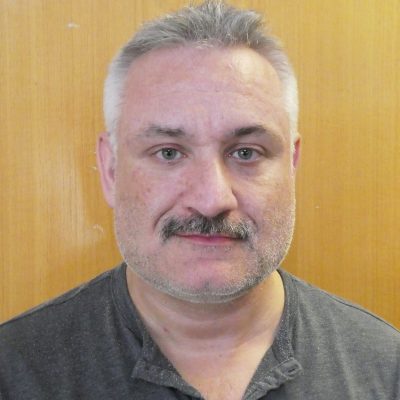 Danyon Reeves graduated from the University of Alberta's BDes program in 1996, majoring in Visual Communications Design and minoring in Sculpture. He has lived and worked in Calgary and Toronto, where he developed award-winning websites for VTape and The Walrus magazine. He is not looking forward to the impending dark age.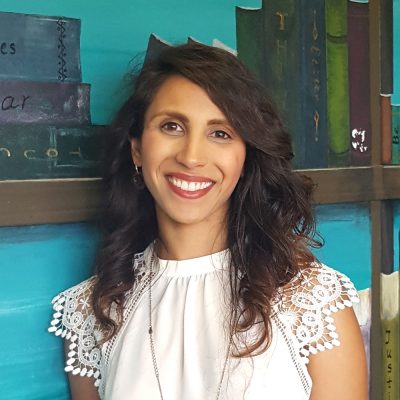 Tara Vahab is an artist, educator, entrepreneur and motivator. Tara received her BFA from University of Calgary in 2015 although she has been practicing visual arts professionally since the age of nine. Tara believes she has two main missions:
1) continue producing more art, and 2) promote arts values, its benefits and importance in our multicultural society. Coming from a diverse background, Tara has advocated for arts in every city she has ever lived. As a founder of LOUD Art Society, a non-profit organization that enhances mental health through art and creativity, she provides access to public art education and promotes art as a practice for positive psychology and development of higher emotional intelligence.
In her role as an engagement coordinator, Tara is a source of empowerment for Alberta professional visual artists. Tara's vision is to spread awareness and create peace and unity. Through her art, she explores subjects of humanity, empathy and joy using newspapers and bright colours.
CARFAC – Alberta Board of Directors
A new Board for 2020-21 became effective October 1, 2021.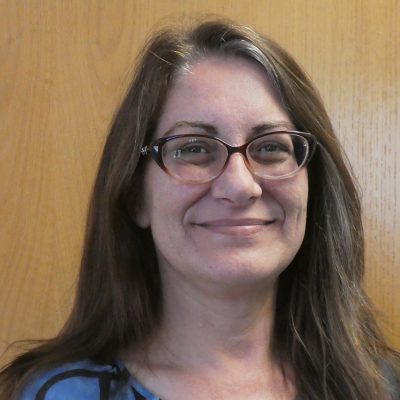 Candace Makowichuk, President of CARFAC Alberta, is a professional visual artist, arts educator and senior arts manager. Her management career encompasses being the first Executive Director of: Harcourt House Arts Centre, the Art Gallery of St. Albert and SNAP, to her current involvement in local arts organizations including her own business, Sunprint Studio. Through workshops, residencies and exhibiting her artwork in historical photographic processes, she has instilled a renewed interest in analogue photography – film and other non-digital processes. Her work is represented in public collections within Alberta, private collections within Canada and exhibitions throughout the province.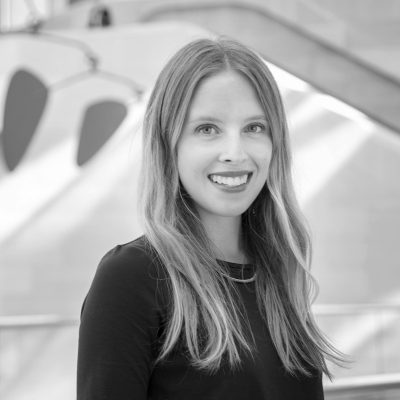 Danielle Siemens is an art historian and arts administrator. With an undergraduate degree from the University of Alberta and an MA in art history from Carleton University, Danielle has interned at the National Gallery of Canada and the National Gallery of Art in Washington DC and currently works as Registrar of the Art Gallery of Alberta.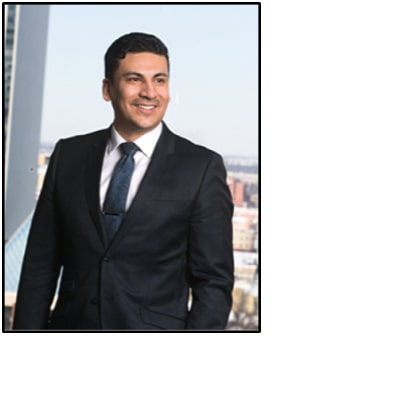 Alan Aburto is a community and development-focused professional with roots in Edmonton, Alberta. Having grown up in Edmonton to two first-generation Peruvian parents, Alan's upbringing nurtured his appreciation for folkloric dance and cultural art in the community. A trained accountant and auditor, Alan graduated from the University of Alberta with both a Bachelor of Science degree in Psychology and a Bachelor of Commerce degree in Accounting. Shortly after obtaining his Bachelor of Commerce, he worked as an auditor for a large, local public practice Accounting firm, earning his Chartered Professional Accountant designation in 2017. He now works as the Controller of a large privately-owned real estate company, specializing in Multi-family Residential as well as Commercial real estate.
Alan has significant experience working closely with Not-for-Profit organizations and governance bodies, having managed audits and prepared audited Not-for-Profit financial statements. In addition to his dedication to the community and appreciation of the arts, Alan is passionate about the well-being and fair treatment of animals, having rescued his two dogs as well as re-homing several other stray puppy litters.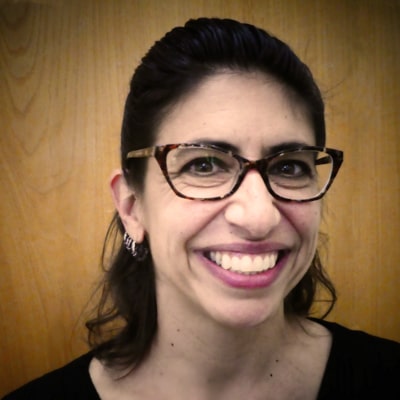 Ann Mansolino is a visual artist and educator working in photography, writing, and handmade books. Her current work investigates the ways in which landscape can help us understand ourselves – as metaphors for our internal experience as well as expressions of our more literal relationship to the natural world. Ann has traveled extensively and taught photography at colleges and universities in four countries(plus a bonus adventure as an English teacher in provincial Russia). She has exhibited her work internationally. She is currently based in Calgary.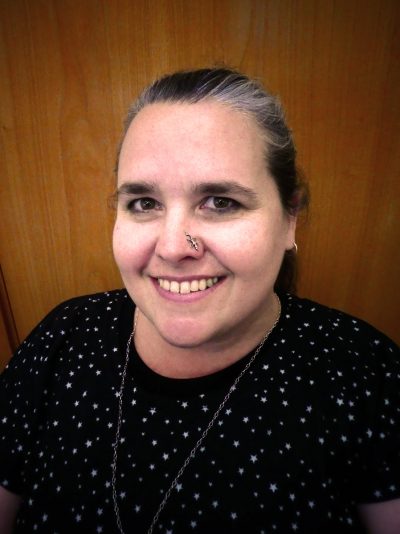 Jennifer Rae Forsyth is an artist, independent curator, and museum professional who has exhibited and curated internationally. She holds a Masters in Fine Arts from The University of Calgary, a Bachelor in Fine Arts from the University of British Colombia, and a Diploma in Visual Art from Camosun College, in Victoria, BC. Forsyth is currently enrolled in the Collections Management Certificate Program at the University of Victoria. She has worked for and volunteered at, museums, galleries, and Artist Run Centres, in Alberta and British Columbia for the past twenty years. She currently holds the position of Advancement Lead for the Alberta Museums Association. Her paintings and mixed media works examine material culture, focusing on traces left in the urban environment, unusual collections, and organizational systems, often using everyday objects as subject, object and substrate simultaneously. Forsyth's Curatorial Practice focuses on combining divergent practices to explore how we collect, organize, and display as ways to create place. Forsyth a co-founding director of fast & dirty, an Edmonton based rotating collective of artists and curators that creates exhibitions and art events for short durations in unusual environments and projects that challenge curatorial methods.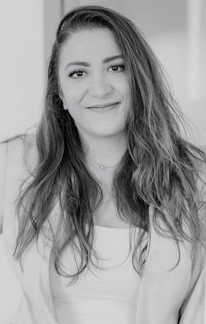 Manar Abo Touk is a Syrian-Canadian curator and art historian specializing in international contemporary art with a focus on Canadian and Arab Art. She holds a Masters in Museum and Gallery Studies from Kingston University London, UK, a Bachelor with double majors in History and Theory of Art and Arts Administration from the University of Ottawa, and a certificate in International Curatorial Program from Node Center for Curatorial Studies, Berlin, Germany. Manar's career includes work at the Canadian War Museum and Studio Sixty-Six Gallery in Ottawa, aluCine Latin Film+Media Arts Festival in Toronto, and was the Arts Manager and Curator at Al Riwaq Art Space in the Kingdom of Bahrain. She is currently the Curator of Exhibitions and Collections at the Art Gallery of Grande Prairie, Alberta.
Manar's curatorial practice looks at ideas, stories, and artists that encourage diversity, artistic experimentation, and new interpretations of art and society. She believes it is her role as a curator to tell important untold stories through art exhibitions and to create an experience that aims at making a connection between art, artists, and the public. Manar is fluent in English and Arabic.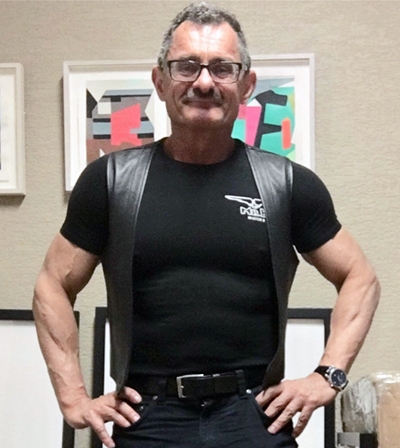 Edward Bader was born in Lethbridge, Alberta and has had a passion for visual culture in the form of comic books, commercial illustration to traditional fine art. He received a Bachelor of Fine Arts from the University of Lethbridge (1974-1979) and holds a Masters of Fine Arts, (Drawing/Painting), from the University of Calgary (1993) and Interdisciplinary MA in Popular Culture with Distinction from Brock University (2007). He has taught at the University of Calgary, The University of Lethbridge and The Alberta College of Art and Design. Since 1998, Edward has been a tenured instructor at Grande Prairie Regional College teaching art history, drawing, and digital media.
For the past 40 years Edward has exhibited drawings, paintings and new  media projects throughout the Province of Alberta, Canada and internationally in numerous solo  and group exhibitions including the Alberta Biennale of Contemporary Art 2000, White Wall Gallery, Toronto, 2012, Paul Kuhn Fine Arts, Calgary, 2016, Artspace, Montreal Fierte, 2017 and 2020, SLAM, Seattle Leather Arts Media, Seattle Washington, 2018, Pride in Art, Queer Arts Festival, Vancouver, British Columbia, 2018 and 2020, and DENCKER+SCHNEIDER Gallery, Berlin, 2019.
His work is represented in the Alberta Foundation for the Arts Collection, The Canada Council Art Bank, the University of Lethbridge, The City of Calgary, Art Gallery of Grande Prairie plus numerous private collections.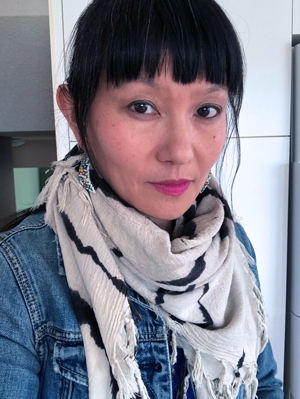 Emily Jan is an Edmonton-based artist, writer, and educator. Her biophilic sculptures and installations combine everyday found objects with meticulously worked raw materials to evoke the faraway and the fantastical. As a wanderer, naturalist, and collector of objects and stories, she is guided in her work by the spirit of kinship and exploration.
Jan was born and raised in California and lived for periods in Rhode Island, the American Southwest, South Africa, and Oaxaca prior to moving to Quebec in 2010 to earn her MFA from Concordia University, Montreal.
Since 2011, Jan has exhibited in venues from the Textile Museum of Canada and the Gladstone Hotel (Toronto), to the M.A.I. and Art Mûr (Montreal) to the Bateman Foundation (Victoria) and at least a dozen artist run centres from Dawson City to St. John's, including Harcourt House and Latitude53 in Edmonton. She has also shown internationally in the United States, the UK, Mexico, and Cuba, and has written and illustrated three books. She is currently a sessional faculty member at MacEwan University, and is a member of the Board of Directors of Union House Arts, Newfoundland.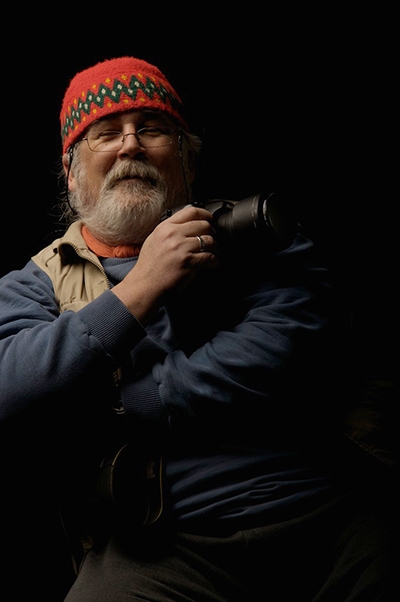 From a community access & media training base, George Lessard creates in print, broadcast radio & TV and educational media. Now a Lethbridge artist in electronic & digital media, George is a Francophone Quebecois born / brought up in Rosemère, north of Montreal, Canada.
A Kodak Brownie box camera in his hands at 12, encouragement from a family of artists, opened up a beginning back at 1969's Montreal's first English language CEGEP, Dawson College through with the unboxing of the student radio station's Revox stereo reel-to-reel tape recorders and a subsequent immersion in the dawn of Canadian community access radio at the then Radio McGill (now CKUT 90.3 FM) where we were part of the enabling of Montreal's Radio Centre-Ville 102.3 FM  (the city's first multilingual/cultural broadcast community station) and the fight for community access cable TV in Canada….
Two years as SENIOR AUDIO VISUAL TECHNICIAN – VANIER COLLEGE Snowdon Campus, Montrèal, Quèbec, George managed a multimedia production centre; created classroom audiovisuals & instructed the use & production of multi-camera live video, super 8, audio and black & white photography was his lead in to a stint as the only EDUCATIONAL MEDIA CONSULTANT & AUDIO VISUAL TECHNICIAN – CHATEAUGUAY VALLEY REGIONAL PROTESTANT SCHOOL BOARD Ormstown, Quèbec. George was responsible for the day to day operations; the software, hardware & allocation of capital equipment; maintenance & repair of all equipment; provided support services for about 125 high school and elementary school teachers & their students in this 6 school organization.
Late in the '70's George's first exposure to the world outside Quebec was in the as MANAGER & TRAINER OF VOLUNTEERS – ROGERS CABLE TV, Toronto, Ontario where he taught all aspects of community TV production & managed the volunteer corps of Canada's largest access station.
Returning to Quebec's Arctic as MEDIA PRODUCTION & MANAGEMENT TRAINER for TAQRAMIUT NIPINGAT INC., Salluit, Nunavik in the early '80s, he helped local media workers learn  all aspects of media production, scripting, construction and content & management at an Inuit owned and operated radio & TV broadcast centre that was one of the founding members of TVNC (TV Northern Canada) the immediate predecessor of the Aboriginal People's TV Network from late 1981 to 1988.
In 1985 George was a featured presenter on Inuit broadcasting in Canada's Arctic at the University of Pennsylvania's ANNENBERG SCHOOL FOR COMMUNICATION at that year's meeting of the Visual Studies Conference.
In 1988, he then undertook a similar posting to that in Salluit, at the INUVIALUIT COMMUNICATIONS SOCIETY, Inuvik, N.W.T. getting a return gig in 1999..
In the late 1980's George was able to undertake studies at The Banff Centre in ADVANCED TV PRODUCTION – ELECTRONIC & FILM MEDIA with the eminent documentarian and American TV producer of the war crimes trial of Adolf Eichmann, Milton Fruchtman and a second full scholarship for the Visual Arts (Audio Program) .
During this time at Banff, amongst his many collaborations as video artist & editor, in 1986  the dramatic narrative, video "RUMBLESPHINX" (with video artists Robert Hamilton and Dave Clark)  won the 1987 PRIX RADIO-QUEBEC from Quebec's educational TV network and the AWARD OF EXCELLENCE, 10th TOKYO VIDEO FESTIVAL and was distributed in both the US and Canada by Vidéographe.
This was his first work where he collaborated using the first Kou Nakajima "Aniputer" digital animation device outside of Japan  The Aniputer was an animation device that combined a video camera and a personal computer. Using joysticks instead of a keyboard, artists used the Aniputer to create animation in real time without the need to know a programming language…
George toured Canada demonstrating the Aniputer, stopping at VIDEO POOL, Winnipeg; EM MEDIA, Calgary; INTER-ACCESS, Toronto; the VISUAL STUDIES WORKSHOP, Rochester, NY; and La Maison de la Culture du Plateau Mt. Royal Montrèal in addition to his presentations at Banff.
In 1992 George was offered the position of LECTURER at the COLLEGE OF THE BAHAMAS, Nassau, Bahamas, lecturing & providing hands on training for Journalism & Communications majors in Electronic News Gathering (ENG), Photojournalism, Business Communications and Introduction to Interpersonal & Small Group Communications.
In 1995 he was hired as a FOREIGN EXPERT – COPY EDITOR / POLISHER for the CHINA DAILY GROUP, Beijing, People's Republic of China, copy editing & polishing stories written by Chinese reporters and editors for the only English language educational "21st Century" publication distributed across China.
In Eastern India as a MEDIA PLANNER for Gram Vikas in Orissa, India George took up a post to this rural development NGO to establish a media facility and to document its field work and create training media for its staff; advise on the purchase of appropriate hardware; and train staff in the operation of audio, video & photographic hardware for a year in 1996/7.
From the first year Nunavut existed, 1999 and until 2004 he was the senior MEDIA SPECIALIST for the DEPARTMENT OF EDUCATION, GOVERNMENT OF NUNAVUT in Arviat, Nunavut. This included setting up the media production facility so that there was the necessary equipment to create any media (analogue & digital) necessary to deliver curricular programs to the K-12 teachers of the Nunavut school system. Production included print publications and digital media of many kinds in Inuktitut and English.
George has volunteered for the Canadian Executive Service Organization with placements in La Paz, Bolivia; Chelyabinsk, Russia; and Manu, Peru…
George's work with non-for-profit boards began back in Montreal with the artist-run centre PRIM (Video as it used to be called) newly 40 years ago, in the early 1980s… when he served on their board…
When he moved from Arviat, Nunavut to Ft Smith, Northwest Territories in 2004, he was also a MEMBER OF THE BOARD of The Artists of the South Slave Society for three years and he also served on the board of the Association des francophones de Fort Smith and served on the Fort Smith Tourism Committee.
His move to Yellowknife four years later enabled him to join the board of the Aurora Arts Society; serve as VICE-PRESIDENT OF THE BOARD – The John Howard Society of the Northwest Territories; be a MEMBER OF THE BOARD of The Frozen Eyes Photographic Society of the NWT; enjoy a nine year experience as a Member of the Board of the Northern Arts and Cultural Centre; participate as a MEMBER OF THE COMMUNITY JUSTICE COMMITTEE; and be a Member of the Northwest Territories Elders Parliament in the 'first in the British Commonwealth' Elder's Parliament organized by the Assembly of the Northwest Territories.
His muse now moves from his postings to & showings in Toronto, Vancouver, Banff Calgary, Yellowknife, Inuvik, and Fort Smith Northwest Territories, Salluit, Nunavik (Arctic) Quebec & Arviat, Nunavut, Beijing, China; Nassau, the Bahamas; La Paz, Bolivia; Butare, Rwanda; Chelyabinsk, Russia; Berhampur, Odisha, India and Manu, Peru.
These days he uploads / streams reflective experiential imagery from Lethbridge, and the surrounding parries and coulees … On the traditional territory of the Niitsitapi (Blackfoot), Nakoda (Stoney) and Tsuut'ina.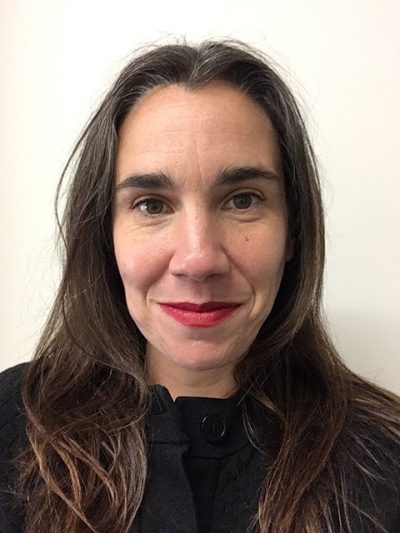 Marilène Oliver is an artist who works at a crossroads between new digital technologies, traditional print and sculpture, her finished objects bridging the virtual and the real worlds. Oliver uses various scanning technologies, such as MRI and CT to reclaim the interior of the body and create artworks that invite us to contemplate our increasingly digitised selves.
Marilène Oliver is an assistant professor of printmaking at the University of Alberta, Canada. Oliver studied Fine Art at Central Saint Martins and the Royal College of Art, London, UK where she obtained an MPhil with research project 'Flesh to Pixel, Flesh to Voxel, Flesh to XYZ'. Oliver has exhibited internationally in both private and public galleries including MassMoCA, Knoxville Museum of Art (USA) Frissarias Museum (Greece), Casino Luxembourg (Luxembourg), Fundació Sorigué (Spain) and The Glenbow Museum (Canada). Her work is held in a number of private collections around the world as well as a number of public collections such as The Wellcome Trust, Victoria and Albert Museum and Knoxville Museum of Art. In 2019 Oliver led and curated the exhibition Dyscorpia: Future Intersections of the Body and Technology and in 2020, the online exhibition Dyscorpia 2.1. Oliver is also the host of LASERAlberta, a public series of art and science events.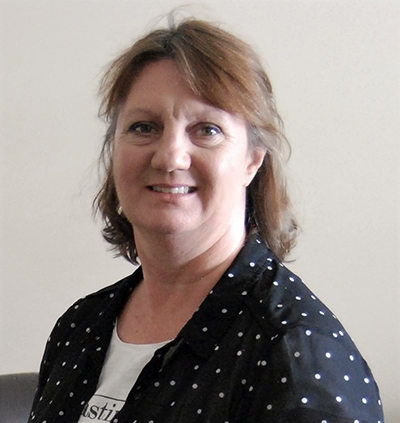 Alberta sculptor, Audra Schoblocher, earned her BFA in Jewelry and Metalsmithing from the Alberta College of Art + Design.  She currently works with post-consumer materials infused with craft-making skills to explore themes relating to domestic spaces and interactive relationship with objects found within.  Her multidisciplinary practice is hinged on traditionalism and unusualness.  Career highlights include, acting as a visual arts advocate with non-profit organizations such as; The Women's Art Museum of Canada, CARFAC and being an active participate in a onetime session with TouVa's Performance Art Research Collective broadening her understanding of contemporary practices.  As a perpetual learner, her work builds on past and present experiences.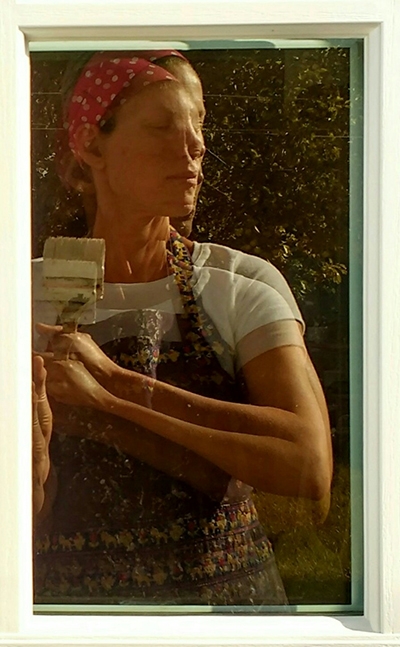 Verna Vogel has been a practising professional artist for several decades.
She earned a Studio Arts Foundation Diploma at Capilano University (Vancouver BC), and a Fine Art Year Three Certificate from the Malaysian Institute of Art (Kuala Lumpur, Malaysia).
Verna has established a reputation for excellence as a painter, and is represented by several commercial art galleries. She also creates installations which physically engage the body to encourage philosophical contemplation. Her installation pieces are often ephemeral, in contrast to her paintings which are built for longevity.
The thread which runs through all of Verna's work is a high level of craftsmanship with a finely tuned sense of structural balance.
For all general inquiries and to contact any CARFAC Alberta Board Member, please send an email to general@carfacalberta.com indicating who the email is for.