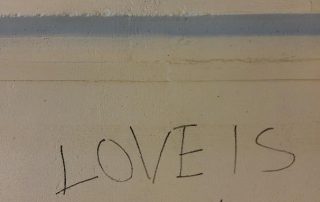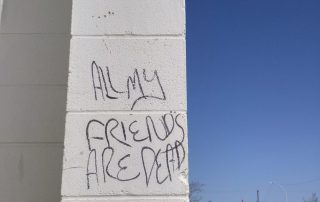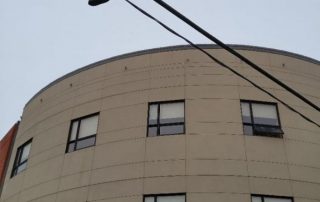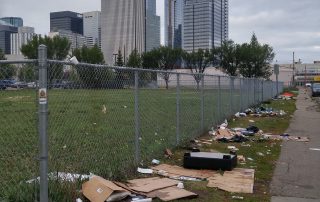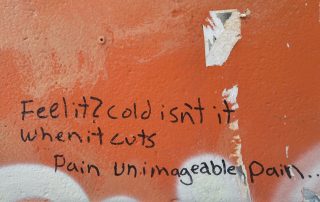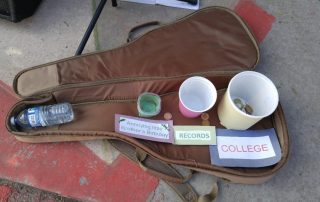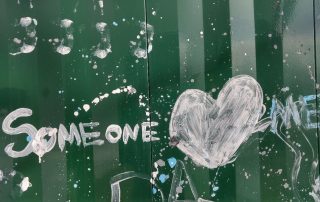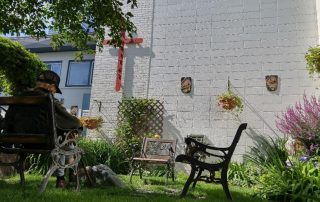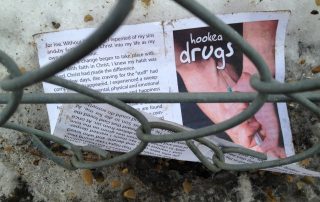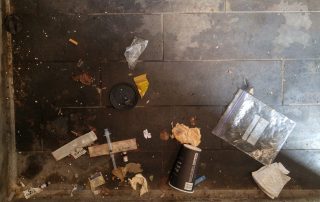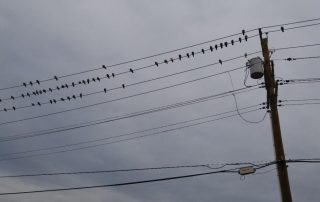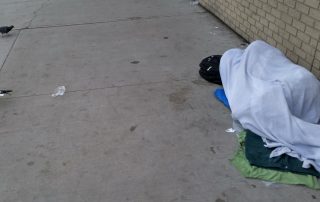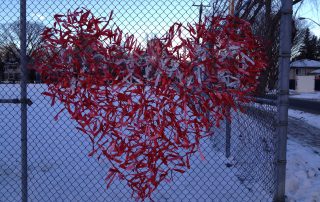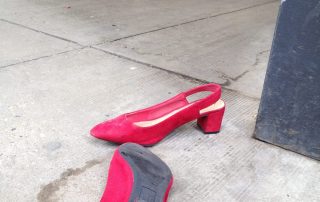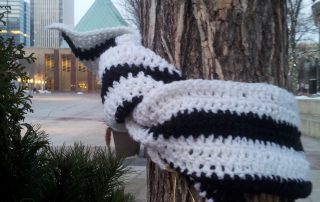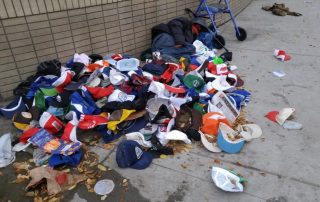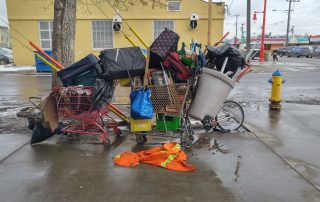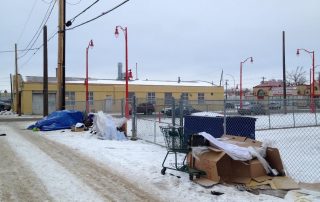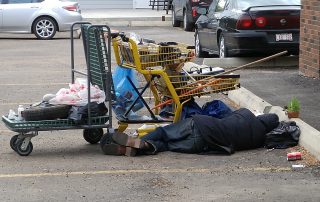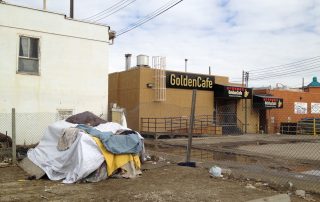 Artist Statement:
Hi, I am Rain Stratkotter. Welcome to PRETTY & UGLY CITY, an exhibit of my photography during 2015-2019 in Edmonton a city on Treaty 6 Territory in Canada. The title refers to human communities having a mix of pretty and ugly scenes and behaviors, and the images are an attempt to visualize that theme.
Using a mobile phone's camera to create each photograph, they are digital "snap shots" – hand-held, auto-focused, in the lighting already present. I quickly visualized my shot angle, and usually just one shot was taken of any scene. The images are "raw" – there has been no color, brightness, etc. editing.
The majority of photographs were created in Edmonton's inner city. That zone has the city's highest volume of services for homeless humans and other materially destitute people. I have attended spiritual services in that area since childhood, at times lived there, and have been inside most or all of the places that provide regular services to homeless folks during, and beyond, the time range this exhibit's images were created.
I believe most of us have seen pretty empathy shared amongst materially impoverished but spiritually rich people, and pretty actions of those with means who kindly help the less fortunate – in contrast to the ugly atrocity of homelessness, and ugly actions of worldly powerful people being unmerciful to financially destitute humans.
If any person currently unaware of or insensitive to humans "sheltering" in makeshift shelters made of cardboard or tarps in -40° C windchill, and not knowing or disinterested in homeless people risking becoming frozen – or lying in an overcrowded refuge on floor mats – views this exhibit and is motivated to help a homeless human, I would call the display meaningful.
My photographs of apparently homeless people are not for sale. They were created with the intention of being freely available for any humane anti-homelessness campaign. Those shots were taken at angles to ensure each person was not facially recognizable, after I checked that they were breathing and without indications warranting emergency medical attention. Homelessness is a societal crisis that breaks my heart, and compassion lifts my spirit.
Best regards, Rain
March 14 2021
To request a copy of Rain Stratkotter's PRETTY & UGLY CITY eBook (including over 200 photographs shot in Edmonton 2005-2021), email general@carfacalberta.com
Follow Rain Stratkotter on Instagram @pretty_ugly_city_fotos_videos or Twitter @rainstratkotter).