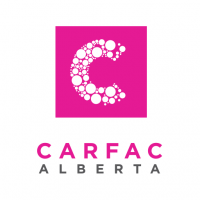 Engagement Coordinator
About the Position: Do you enjoy talking with artists? Do you enjoy advocating for the rights of visual artists?
Working in Calgary, the Engagement Coordinator – liaises with members of CARFAC Alberta in Calgary and southern Alberta and communicates issues and priorities to the CARFAC Alberta provincial office in Edmonton by email, telephone and in person.
The Engagement Coordinator connects with Alberta's visual artists and our members and advocates on their behalf. The Engagement Coordinator assists with the implementation of professional development activities in the City of Calgary and collects information from Southern Alberta to be used in the various communication and social media outlets of CARFAC Alberta. Along with Board members, the Engagement Coordinator is "the public face" of CARFAC Alberta in Calgary.
We are looking for an outgoing individual who is looking for very part time hours and is available on Saturdays during the days and weekday evenings during the week. As an artist run organization, we are looking for an artist who is interested in advocating for other Alberta artists.
The Engagement Coordinator is a permanent part time position (25 hours per month and pays $20.00 per hour to start). Hours of Work and Locations will be established by CARFAC Alberta in consultation with the chosen employee. The majority of work will be on Saturdays during the day and evenings during the week, during COVID-19 all the work is online.
To apply: Please submit your c.v. along with a letter of interest to chris@carfacalberta.com on or before 4pm on Friday April 30th.
CARFAC Alberta is an equal opportunity employer and is committed to a culture of equity, transparency  and respect. We welcome applications for the position of Engagement Coordinator and all qualified applications will be reviewed and evaluated. We thank you for your interest, but only those persons chosen for interviews will be contacted.