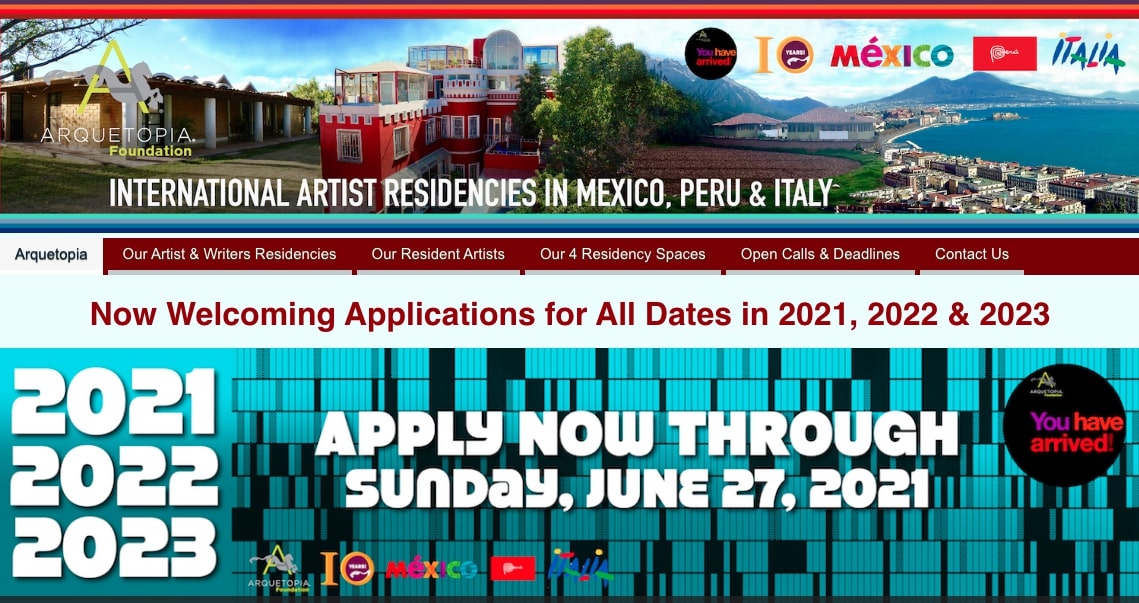 New Residency Open Call for All Dates in 2021, 2022 and 2023
Application Deadline Sunday, June 27 2021.

Now in its twelfth year, Arquetopia Foundation is a multiple award-winning nonprofit arts and cultural foundation with a social scope that is internationally established on three continents. Our mission emphasizes critical thinking, a commitment to reciprocity, and a sense of ethics at the core of all artistic practices. Our customized, professional International Artist-in-Residence Programs are among the largest and most reputable worldwide. All of our multinational artist residency programs are unique, with an array of content anchored in local knowledge, critical academic perspectives, and a solid structure of collaborations with prominent cultural institutions, renowned experts, and notable artists. Our residency sites are located in four distinct cultural regions selected for their historical importance, influence and artistic contribution to the world: Puebla and Oaxaca in Mexico, Cusco in Peru, and Naples in southern Italy.
This is a general open call for all instructional and non-instructional artist and writers residency programs we are offering for all dates in 2021, 2022 and 2023, at
Arquetopia Puebla – Puebla, Mexico
Arquetopia Oaxaca – Oaxaca, Mexico
Arquetopia Peru – Cusco, Peru