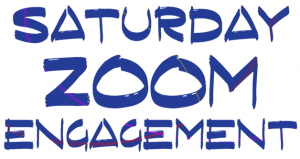 Our final Saturday Engagement Session of 2020! Anyone across the province can 'drop in' and say hi, ask questions, or just listen if you like on Zoom.
All Saturday Zoom Engagement Sessions run from 1–2:30pm Mountain Standard Time.
December 5: Grabbing Media Attention
 with Paula Kirman, hosted by Chris W. Carson. 
You have an exhibit coming up (either online or in person). You're in the process of releasing an exciting new work. You are part of something in the visual art world that is worthy of media coverage. But how do you get your message to the media? In this workshop, communications professional and artist Paula Kirman will discuss using social media to get your work out there, as well as writing effective and engaging media releases.
To reserve your space, email general@carfacalberta.com before 11am on Saturday December 5.