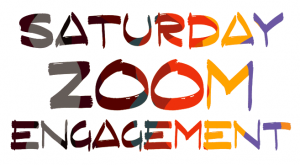 We're having informal Saturday Engagement Sessions on Zoom. Anyone across the province can 'drop in' and say hi, ask questions, or just listen if you like.
The next engagement session by Zoom will take place on October 17, from 1-2:30pm Mountain Daylight Time. Join with your laptop or tablet so you can see the people talking.
TOPIC:
Perspectives from Within: Curator's Talk
With Dick Averns, Program + Development Coordinator
Exhibiting Artists: Krista Acheson · Wes Bell · Alexis Marie Chute ·  Father Douglas,osf  · Maren Kathleen Elliott · Christian Peres Gibaut · Riisa Gundesen · Natalie Lauchlin · Zana Wenzel
You must RSVP to join the session by emailing general general@carfacalberta.com by noon on Saturday October 31. You will receive the password to join the discussion that begins at 1pm. Bring your questions and concerns… Hope to see you there!
(If you're not familiar with Zoom, this link gives a good overview. You can access the
meeting through your browser just by clicking on the given link, or if you prefer, the free
app is safe to download and use.)
---
During this time of physical distancing, we may all feel we are starting at the beginning.
New perspectives on developing, maintaining or redirecting an art career may provide
insightful information.
general@carfacalberta.com