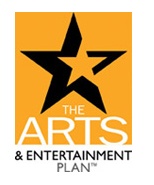 Did you know that Visual Arts Alberta-CARFAC Members are entitled to access benefits through the popular Arts & Entertainment Plan?
The Arts & Entertainment Plan® is a service provided by AFBS (a not-for-profit insurance company that only serves artists), and offers rates as low as $74 a month for health insurance.
There is no medical required – guaranteed acceptance, and as a VAA Member in good standing, you are already eligible to join. Your dependants can join too.
Simple, Affordable, Exclusive… we make getting health insurance easy!
See www.aeplan.ca for more information and to enroll, or give us a call at 1-800-387-8897×238.