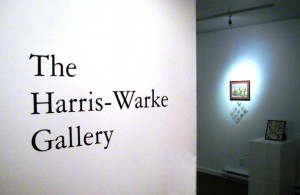 NEW Call for Exhibition Proposals: Harris-Warke Gallery, Red Deer
Deadline: January 31 annually
The Harris-Warke Gallery invites all artists to submit proposals to show work in our exhibition space. The Harris-Warke will accept submissions to a January 31 deadline for the following year, making our decision by March 31.
The gallery encourages exposure to a wide variety of Arts. In addition to painting, sculpture, drawing, printmaking, photography, ceramics, jewellery, textiles and all combinations of mixed and multi-media, They hope to feature some of the less often exhibited art forms, such as literary art, landscape art, culinary art and music. We are open to an eclectic definition of art. In concert with this mandate, the downtown location facilitates a viewing public from various walks of life.