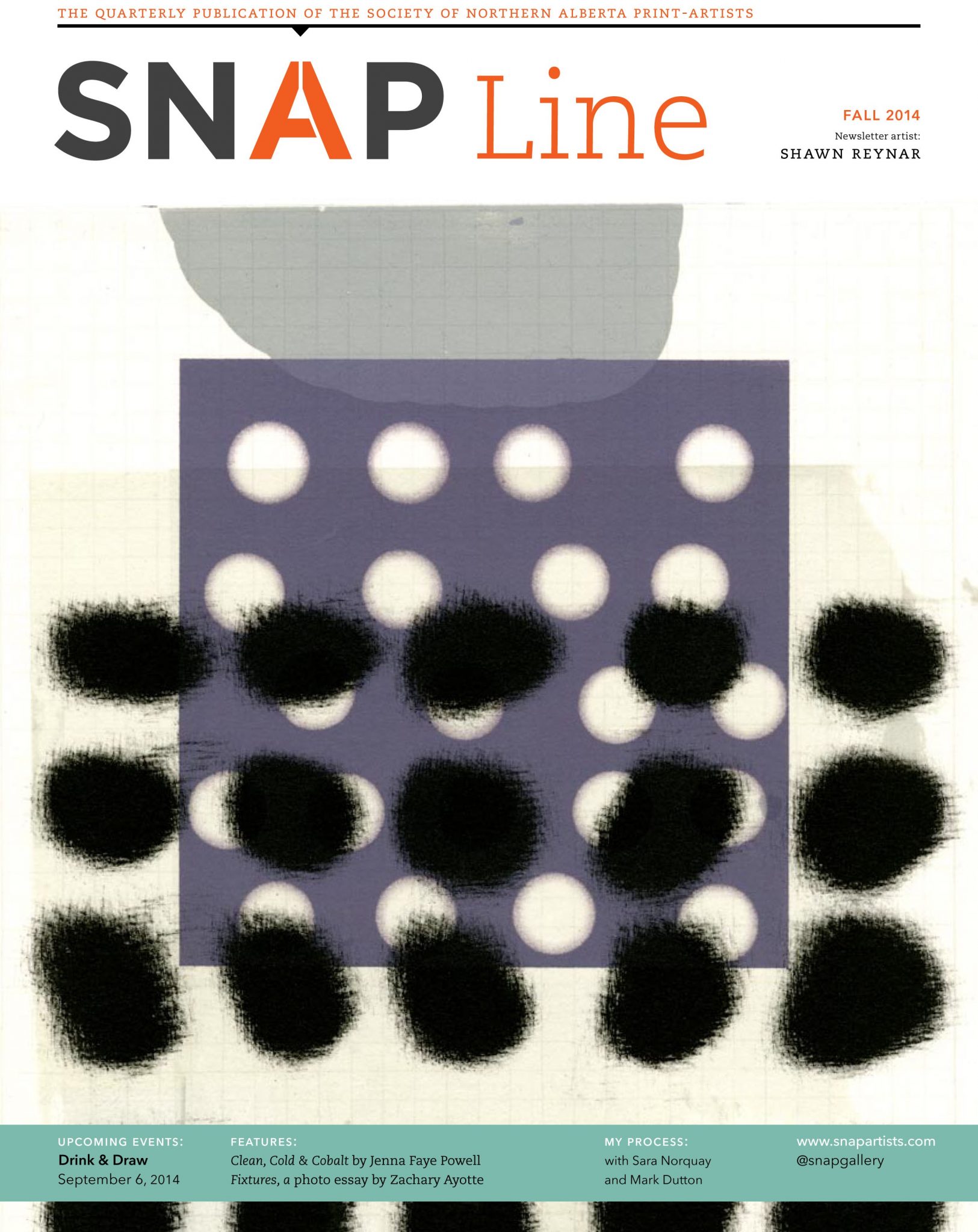 In this edition of SNAPline,  SNAP's talented 2014/15 Artists in Residence, Daniel Evans and Dara Humniski.  Patrick Mahon's upcoming exhibition at SNAP which opens October 23rd and  take a look at the different initiatives taking place in Edmonton's arts community. Shawn Reynar has created three beautiful limited editioned prints to accompany this issue, as SNAPline Fall 2014 Newsletter artist. If you're a Sponsor Member look in the mail for your print, if you're not and feeling like you're missing out, become one today, or upgrade your membership! Visit snapartists.com.
If you have an idea for a piece in an upcoming issue of SNAPline email  snap@snapartists.com
Have a fantastic Fall!