05oct6:30 pm8:00 pmWednesday Webinar | The Story of How Contemporary Public Art Emerged Out Of The Public Monument — October 56:30 pm - 8:00 pm
Event Details
CARFAC Saskatchewan / CARFAC Alberta Wednesday Webinar
The Story of How Contemporary Public Art Emerged Out Of The Public Monument
with Ken Lum
Wednesday October 5th, 6:30pm – 8:00pm CST/MDT
Ken Lum's talk will address the foundations of western public art in the form of monuments and how the monument, along with its expectations, continues to shadow in surprising ways the situation of contemporary public art.
Ken Lum is an internationally exhibited artist and Marilyn J Taylor Presidential Professor in the Stuart Weitzman School of Design, University of Pennsylvania.
This session is hosted and moderated by Chris W. Carson (Executive Director, CARFAC Alberta) + Wendy Nelson (Executive Director, CARFAC Saskatchewan). In this ninety-minute session, there will be time for your questions, comments and concerns about contemporary public art in your local community and beyond after Ken Lum's presentation.
Join us on Wednesday October 5th. Register on Eventbrite for this online webinar. Free for all CARFAC members across Canada. $25.00 for non-members. If you cannot afford the fee, email general@carfacalberta.com.
Time

(Wednesday) 6:30 pm - 8:00 pm
Location

All Access Webinar

The Internet
Organizer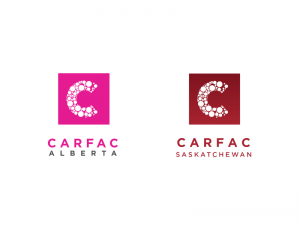 CARFAC Alberta & CARFAC Saskatchewan