08nov6:30 pm8:00 pmWebinar | Making Muralswith Mural Routes (Marta Keller-Hernandez + Kim Dayman) and Carla Rae Taylor6:30 pm - 8:00 pm
Event Details
CARFAC Saskatchewan/CARFAC Alberta Wednesday webinar
Making Murals with Mural Routes (Marta Keller-Hernandez + Kim Dayman) and Carla Rae Taylor
Wednesday November 8, 6:30pm – 8pm MDT, 7:30 – 9pm CST, 8:30 – 10pm EDT
Free for all CARFAC members across Canada. $25.00 for non-members.
If you cannot afford the fee, email general@carfacalberta.com.
Murals are going up in all parts of the country. As freely accessible public art, murals create vibrant communities by engaging with everyone. Murals can look to the future, speak to present day issues, commemorate the past, or just beautify and rejuvenate a community…
ABOUT THE WEBINAR:
The webinar Making Murals is composed of two presentations. We start with a presentation by Mural Routes (a non profit organization out of Toronto) who will outline how they mentor and train artists and communities on what murals can do. As an organization dedicated to murals, they have established many Best Practices on how to make murals. The second presentation is by Carla Rae Taylor, an Edmonton visual artists and storyteller that has recently started coordinating mural creations in Edmonton and Yellowknife.
After these two presentations, there will be about twenty-minute Q+A based on your questions. As the webinar is on Zoom, we will unmute the audience so you can ask your own questions. Join us and learn more about Murals, what they do and whether they can be part of your career.
ABOUT THE PRESENTERS:
Mural Routes activates communities by facilitating the creation of responsive, collaborative murals, and provides opportunities to build and advance careers in mural art. Their vision is to be a leading resource for all artists, organizations and communities creating mural art. Based in Toronto, Mural Routes provides public art management, connects artists with opportunities, trains and mentors artists and provides resource material to the public. Read more at: Mural Routes
Marta Keller-Hernandez, Managing Director
Originally from Spain, Marta Keller-Hernandez holds Degrees in Tourism and Humanities, a Masters in Social Media Marketing from the University of Alicante (Spain), and a Graduate Certificate in Culture and Heritage Site Management from Centennial College. In Toronto, Marta has worked with a wide range of arts and culture organizations such as Black Artists' Networks Dialogue, Latin American Canadian Art Projects and Sur Gallery, Heritage Toronto, and Art Starts. Also, Marta is the co-founder of Paralia Newcomer Arts Network, the recipient of the Newcomer and Refugee Artist Mentorship grant in the capacity of mentor and a Toronto Arts Council 2018 Leaders Lab fellow.
Kim Dayman, Program + Project Coordinator
Kim is an artist, arts manager and advocate across the GTA for the past 20 years. She holds a BFA from OCAD University and has pursued continuing education through Toronto Metropolitan University in Non-profit Management. Throughout her career she has worked for award winning organizations such as Lakeshore Arts, Art Starts and the Living Arts Centre. Kim strongly believes in mentorship, volunteering, and advocacy and has held positions at Humber College's VADA Program Advisory Committee and with Arts Vote Toronto. In addition, she is also an accomplished community engaged artist having programmed and facilitated exhibitions, festivals and workshops for groups large and small. As an artist she is a mixed media printmaker formerly with the inPrint Collective and has showcased her work in galleries and taken part in residencies across Ontario.
Carla Rae Taylor
Carla Rae Taylor was born in St. Albert AB and raised in Yellowknife NT. She is of both Dene and Irish/French heritage. Carla completed a BFA at the University of Victoria along with a Certificate in Graphic Design from the Pacific Design Academy , also in Victoria. Having spent much of her youth and young adulthood close to nature, she learned to listen deeply and be in touch with intuition and creativity. Both the natural world and the dream world have inspired the creations within the borders of her paintings. More recently, she has been creating large scale murals and illustrating children's books. Find out more at: https://carlaraetaylor.wixsite.com/portfolio
HOSTS + MODERATORS:
Chris W. Carson: Executive Director at CARFAC Alberta
Wendy Nelson: Executive Director at CARFAC Saskatchewan
Time

(Wednesday) 6:30 pm - 8:00 pm
Location

Online Zoom Meeting

The Internet
Organizer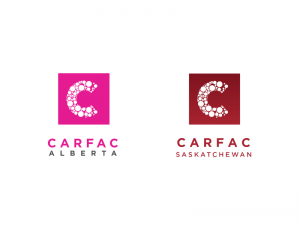 CARFAC Alberta & CARFAC Saskatchewan