12oct6:30 pm8:00 pmWebinar | Making Art, Making a Living and Making Community Connections — October 126:30 pm - 8:00 pm
Event Details
CARFAC Saskatchewan / CARFAC Alberta Wednesday Webinar
Making Art, Making a Living and Making Community Connectionst
with Fetsum Teclemariam and Laureen Marchand
Wednesday October 12, 6:30pm – 8:00pm CST/MDT
To support an art practice, most artists take on other work to pay some bills. Finding work that uses our art skills is vital for many artists. Artists use jobs outside their studio to maintain and grow their community connections.
In the webinar, Making art, making a living + making community connections we feature two visual artists: Fetsum Teclemariam (originally from Eritrea and now living and working in Edmonton, Alberta) and Laureen Marchand (living in Val Marie, Saskatchewan). Both artists will share their art practice as well as discussing what other paying jobs they have taken on and how these jobs help them build a community.
The webinar is hosted and moderated by Chris W. Carson (Executive Director, CARFAC Alberta) + Wendy Nelson (Executive Director, CARFAC Saskatchewan).
Fetsum Teclemariam was born in 1972 in Keren (Halibmentel ), Eritrea. He moved to Canada 2013 and lives and works as an Artist and Art instructor in Edmonton, Alberta. In 2017, Fetsum started Pallet Classical Drawing and Painting Studio — a home-based Art school committed to serving people of different ages, and academic backgrounds..
Laureen Marchand lives in Val Marie, Saskatchewan, just north of the Montana border at the gateway to Grasslands National Park. Inspired by this region's subtlety and remoteness, her paintings reflect on our ideas about and perception of beauty. These artworks invite us to see not just the painted object, but ourselves in it. Laureen has exhibited regionally, nationally, and internationally in more than 30 solo and two-person exhibitions as well as over 50 group shows. Her paintings have been recognized by the Saskatchewan Arts Board and the Canada Council and are held in many public and private collections. As well as having an active painting career, Laureen mentors other artists, leads workshops and retreats, and is the owner of Grasslands Gallery Online. She is the recipient of numerous grants and other honours.
After the two presentations, there will be a Q+A, and time for you to share your stories of some of the jobs that you do to supplement your art career…
Join us on Wednesday October 12. Register on Eventbrite for this online webinar. Free for all CARFAC members across Canada. $25.00 for non-members. If you cannot afford the fee, email general@carfacalberta.com.
Presented by
Time

(Wednesday) 6:30 pm - 8:00 pm
Location

All Access Webinar

The Internet
Organizer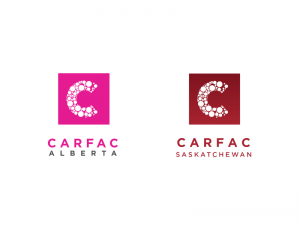 CARFAC Alberta & CARFAC Saskatchewan