28sep6:30 pm8:00 pmWebinar | How to Create Opportunities for Your Work in the Digital Age — September 286:30 pm - 8:00 pm
Event Details

In partnership with Imprimo, CARFAC Alberta and CARFAC Saskatchewan are proud to present:
How to create opportunities for your work in a digital age
September 28, 6:30-8pm MDT
This webinar will introduce you to Imprimo, a new platform for visual art professionals, explain how Imprimo can professionalize the marketing and archiving of your art practice, and give you the opportunity to ask questions – all in 90 minutes.
The webinar is hosted and moderated by the Imprimo team along with Chris W. Carson (CARFAC Alberta) and Wendy Nelson (CARFAC Saskatchewan) and features two artists (Paddy Lamb and Verna Vogel) who are already using Imprimo's digital tools to share and protect their artwork in the digital world.
ABOUT: Imprimo is a new platform for visual art and photography professionals. We prioritize presentation of your work that you'll be proud of and provide tools to help advance your career. Benefit from a dynamic CV, credibly documented claims of ownership of your work, and opportunities generated through community connections.
WHY:  Imprimo was built to provide visual artists with a platform that allows them to share their collections digitally in an engaging way, advance their careers, and protect their rights as creators. We use documented storytelling to share the journey of your work from inspiration to final presentation.
Imprimo can:
Provide you with a professional online presence for your art
Create professional networking opportunities to advance your career
Be a trusted industry resource for information about artist and their work
Help you protect your rights as a creator Imprimo has the potential to replace your website and fulfill networking functions that professionals in non-creative industries might access through LinkedIn.
Contact: CARFAC Alberta / CARFAC Saskatchewan: If you have questions that you would like to share before the start of the webinar, please email them to CARFAC Alberta before the start of the webinar.
PRESENTERS: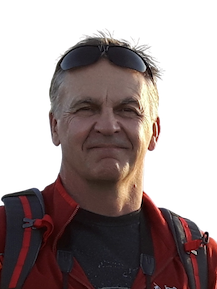 Paddy Lamb – Artist
Paddy Lamb is an Irish born Canadian whose ancestors include Ulster-Scots, Quaker, Huguenot, Celtic, and Proto-Indo-Europeans. Born in the city of Armagh, Northern Ireland, he studied Modern History at Trinity College, Dublin, and Physical Education and History as a post-graduate at the University of Alberta. He moved to Canada in 1985 and subsequently worked as a historian and archivist before devoting himself to a full-time career as a visual artist.
For more than two decades his work has focused on an interpretation of the physical and social landscape in the form of drawing, painting and installation. It is strongly influenced by history, memory and social culture, offering a personal narrative concerning human migration and attachment to the land.
Paddy is the recipient of several scholarships and awards from the City of Edmonton and the Province of Alberta. In 2009 and 2011 he received a fellowship and residency at the Ballinglen Arts Foundation in Ballycastle, Co. Mayo. He has also been awarded residencies at the Thomas Gushul Studio in Blairmore, Alberta, The Ortona Armoury in Edmonton and 2 Rooms Contemporary Art Projects in Newfoundland.
Paddy is a past-president of Visual Arts Alberta. He is currently National President and Spokesperson for CARFAC. 
Verna Vogel – Artist
Verna Vogel has been a practising visual artist for several decades. Her artworks have been shown in commercial and public galleries across Canada, and her paintings have been acquired by private collectors around the world.
She graduated with honours from the Studio Arts Foundation Program at Capilano University in Vancouver, BC. She then completed a third year Fine Arts Program at the Malaysian Institute of Art, while living in Kuala Lumpur.
Verna teaches art making processes with students in public and private schools, and is a Board member of the Alberta branch of CARFAC.
Verna Vogel was born in Ontario and is currently based in Calgary, AB. Creating and showing her work, teaching, and arts advocacy are ways in which she hopes to contribute to a better, more balanced world.
Our partners:
Imprimo was created through a partnership between CARFAC, RAAV, Copyright Visual Arts, Access Copyright and Prescient Innovations.
Time

(Wednesday) 6:30 pm - 8:00 pm