03jun1:30 pm3:00 pmSaturday Zoom Engagement | My valuable Artist-In-Residence experience + benefit with Aeris Osborne1:30 pm - 3:00 pm
Event Details
Saturday Zoom Engagement
My valuable Artist-In-Residence experience + benefit
with Aeris Osborne
Saturday June 3, 1:30pm – 3:00pm
Aeris Osborne is a Hong Kong-born, Alberta-based Edmonton self taught visual artist. She is the 3rd Alberta Artist In Residence (AIR)/ Art Ambassador & 1st immigrant artist appointed by the Government Of Alberta. She has travelled 3000km for the Alberta Old Buildings painting project & received 10 media interviews during the Alberta Artist In Residence. She loves to paint heritage buildings, houses, and landscapes.
In My valuable Artist-In-Residence experience + benefit, Aeris will be talking about:
Introduce my 2 Artist-In-Residence positive experience
The difference between 2 artist-in-residences
How the artist-in-residence benefit my art practices & project
How the artist-in-residence benefit the art network & self-discovery
How artist-in-residence benefit from grant application
There will be time for your questions and a discussion of the benefits of residencies for visual artists in this 90 minute session with CARFAC Alberta's Chris W. Carson and Tara Vahab acting as hosts and moderators for this 90 minute session.
Time

(Saturday) 1:30 pm - 3:00 pm
Location

Online Zoom Meeting

The Internet
Organizer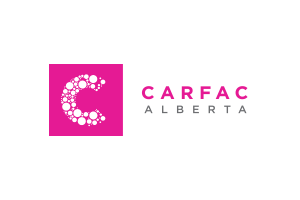 CARFAC Albertageneral@carfacalberta.com 3rd Floor, 10215 112 Street, Edmonton, AB T5K 1M7