11nov6:30 pm8:00 pmOnline All Access | November Webinar #1: Developing and Maintaining an Art BusinessWhat to Look for in a Residency, What Makes a Good Residency, How a Residency Can Change Your Art Career6:30 pm - 8:00 pm
Event Details
Members of CARFAC Alberta, CARFAC Saskatchewan and CARFAC National: Please RSVP for each session by following the "Register through Eventbrite" link in each session description.
Non-members pay $25 per ticket by following the "Buy Ticket" Eventbrite link in each session description.
The webinar runs from 6:30 until 8pm MST/ 7:30-9pm CST
After presentation(s) run for the first 60 minutes, there will be a 30 minute discussion based on the questions that you & other attendees submit for the presenter(s) to answer
For more information, contact us.
November 11
Developing and Maintaining an Art Business
Two Approaches
WITH:
Doris Charest 's love of painting started when a Houston neighbor took her to her first watercolor class and there, she fell in love with painting. As they say, the rest was history. Painting became a daily activity and exploring the different mediums became the challenge. With a BFA, BED, and MED, St Albert artist Doris Charest is a specialist in mixed media painting and drawing. Charest teaches art, makes art and recently during COVID-19, Doris Charest, has started making colouring books, art activity books and a new website called Art by Locals. The website aims to promote the arts, increase artists' visibility and to get local people to buy Alberta art. She partnered with Connor Finlayson, a new immigrant to Canada from New Zealand with a background in technology and business on Art by Locals.  artbylocals.ca
Jay Kimball has been adapting to change since the beginning of his career. With years of experience as an artist, a craftsman, and a cultural worker, his knowledge derives from managing a range of diverse studios, from The Rooms in Newfoundland to Flux Studio in rural Saskatchewan, as well as administering a multi-million dollar portfolio as a consultant at the Saskatchewan Arts Board. Parallel to those roles, he has been showing his ceramic work in exhibitions and building a practice of education and social practice in the arts. In 2018, Jay created Silt Studio. Silt is a cultural enterprise in Regina, SK, a ceramics studio that is home to a variety of artists working in multiple mediums. In March 2020, Silt was forced to close operations due to the global pandemic. In response to the forced isolation and lack of funds, Jay created The People's Cup as a means to keep the studio fires burning. This project offers connection, creativity and collaboration through craft and is a prime example of how adaptability is essential to Jay's approach to maintaining an art business.  siltstudio.com
Time

(Wednesday) 6:30 pm - 8:00 pm
Location

All Access Webinar

The Internet
Organizer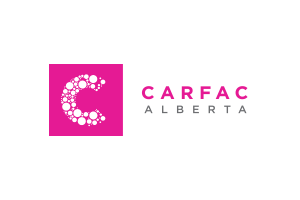 CARFAC Albertageneral@carfacalberta.com 3rd Floor, 10215 112 Street, Edmonton, AB T5K 1M7