10nov6:30 pm8:00 pmWednesday Webinar | Challenges in Creating an Art Career in This Place...6:30 pm - 8:00 pm
Event Details
Challenges in Creating an Art Career in This Place…
A CARFAC Saskatchewan and CARFAC Alberta panel discussion on Zoom
Wednesday November 10th, 2021
6:30 – 8:00pm MST / 7:30 – 9pm CST
Free to all CARFAC Members, $25.00 for non-members
Register on Eventbrite by November 10 @ 11am
This panel is about the place we live and how receptive our home is to our artwork, our race, our culture, our sexual identity, our sexual orientation… The panelists will discuss the challenges they have faced in establishing an art career, discussing racism, marginalization, elitism and other difficulties encountered. Each panelist will introduce themselves and their struggles in creating a career. There will be discussion between the panelists, questions from the moderators and time for questions from you – the audience. Join us and learn more about issues Canadian artists face.
PANELISTS:
Yong Fei Guan: Living in Edmonton, Yong Fei Guan is a Chinese-Canadian artist with a degree in fine arts from Emily Carr University of Art + Design. Guan explores multicultural identities, politics and their relationship to environmental issues in her work.
Elsa Robinson: Living in Edmonton, Elsa Robinson is a Jamaican-Canadian multi-media artist and teacher. Elsa Robinson's decades-long devotion to artistic practice has imbued her work with vibrancy, versatility and an intuitive spiritual poignancy. Elsa has honed the ability to transmit, through a range of visual modes, her deep love and care for humanity.
Alejandro Romero: Living in Saskatoon, Alejandro is a full time Artist, facilitator, art administrator and instructor. Alejandro exhibits in Puerto Rico, USA and Canada. His work explore anonymous interventions, social activism, cultural resistance, photography, painting and poetry with the concepts of identity, post-colonialism, prophecy, construction and perceptions of reality.
HOSTS + MODERATORS:
Chris W. Carson: Executive Director at CARFAC Alberta + Wendy Nelson: Executive Director at CARFAC Saskatchewan
This webinar is presented by CARFAC Alberta and CARFAC Saskatchewan.
Time

(Wednesday) 6:30 pm - 8:00 pm
Location

All Access Webinar

The Internet
Organizer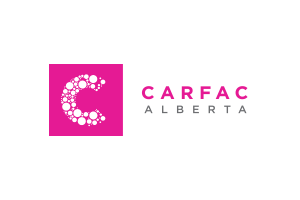 CARFAC Albertageneral@carfacalberta.com 3rd Floor, 10215 112 Street, Edmonton, AB T5K 1M7