08feb6:30 pm8:00 pmKnow Your Copy/Rights: A Copyright Primer for the Visual Arts with Sydney Lancaster and Marcia Lea6:30 pm - 8:00 pm
Event Details
CARFAC Saskatchewan / CARFAC Alberta Wednesday Webinar
Know Your Copy/Rights: A Copyright Primer for the Visual Arts
with Sydney Lancaster and Marcia Lea
Wednesday February 8, 2023 6:30-8:00pm MST / 7:30-9:00pm CST
This webinar will cover copyright basics such as what is copyright, what are moral rights, how copyright is related to artists' fees and other sources of revenue. There will be some discussion on how COVA-DAAV manages copyright for artists, the recent extension of copyright protection to 70 years, the acquisition of SOCAN's visual arts portfolio and the potential for the Artist Resale Right in Canada.
Sydney Lancaster is a practicing visual artist and writer based in Amiskwacîy/Edmonton in Treaty 6/Metis Region #4 Territory & Mtaban/Wolfville in unceded Mi'kmaw Territory. She has served the visual arts community regionally and nationally on the boards of CARFAC Alberta, CARFAC National, and Copyright Visual Arts/COVA-DAAV. Her professional training includes a certificate in Canadian Copyright Law.
Marcia Lea is a visual artist working primarily with paint and installation. She graduated with a Master of Fine Arts from the University of Ottawa, with an exhibition at Galerie Axe Neo-7 in Gatineau, Quebec. She has exhibited across Canada, in the United States and Great Britian. Her artworks are included in collections such as the Bank of Canada, Toronto Stock Exchange, City of Ottawa, CIBC and Omex Middleware of Zurich. She has a long association with CARFAC and is currently on the Board of Directors for Access Copyright and is Executive Director of Copyright Visual Arts (COVA-DAAV).
This session is hosted and moderated by Chris W. Carson (Executive Director, CARFAC Alberta) + Wendy Nelson (Executive Director, CARFAC Saskatchewan). In this ninety-minute session, Sydney Lancaster and Marcia Lea will presnt for the first hour, leaving time for all your questions about copyright.
Join us on Wednesday February 8 and learn more about what rights you have as an artist. Register on Eventbrite for this online webinar. Free for all CARFAC members across Canada. $25.00 for non-members. If you cannot afford the fee, email general@carfacalberta.com.
Time

(Wednesday) 6:30 pm - 8:00 pm
Location

All Access Webinar

The Internet
Organizer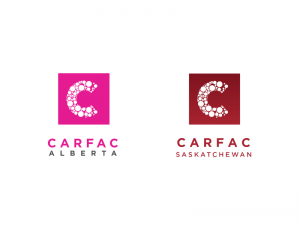 CARFAC Alberta & CARFAC Saskatchewan