The Art Gallery of Alberta (AGA), a non-profit arts institution, is seeking a candidate for our Manager/Curator of the Travelling Exhibition Program (TREX) position.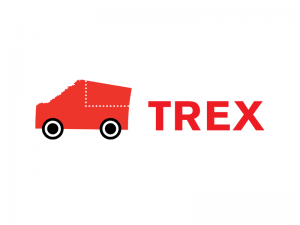 Reporting to the Executive Director/Chief Curator, the Manager/Curator of the Travelling Exhibition Program (TREX) will manage the AGA's provincial travelling exhibition program. The Manager/Curator is responsible for the production, presentation and documentation of the AGA's travelling exhibition program for Region 2 (Northeastern Alberta) and associated educational programming. Responsibilities include curating exhibitions; freight arrangements; administration and maintenance of exhibition files and schedules; coordination and production of exhibition-related education projects, interpretive panels and brochures; compilation of exhibition interpretation guides for visitors and instructors; preparation of grant applications and reports.
The administrative duties include registration functions associated with the travelling exhibition program, such as artwork loan forms, artists' contracts, exhibition agreements, condition reporting, etc. This may include assistance with framing, matting, crating and shipping, as well as general exhibition installation assistance.
Qualifications:
A degree in Art History, Museum Studies, Visual Arts or a related discipline, or equivalent knowledge with an in-depth understanding of art, art materials and practices.
Minimum 5 years of experience in curatorial administration, within a museum or gallery setting.
Demonstrated experience in coordinating exhibitions and artists' projects in a museum or gallery setting, with knowledge of shipping, art handling and installation processes for works of art.
Understanding of accepted professional standards for Galleries and Museums, such as Museum Archival Standards, CARFAC fee schedules and copyright.
Demonstrated experience working with artists, cultural groups and organizations, with an interest in building and fostering relationships.
Experience in developing interpretive texts, educational resources and public activities for a diverse audience.
Strong leadership, time management and supervisory skills for managing multiple priorities.
Proficiency with building and overseeing budgets.
Ability to initiate and conduct curatorial research.
Ability to prepare various reports and grant materials, as required.
Excellent communication skills, both written and oral presentations.
Proficiency with Microsoft Office programs, including Outlook, Word and Excel, as well as Adobe Creative Suite, In-Design and Photoshop.
A self-motivational workstyle, with time management skills and the ability to work independently to set priorities and goals.
The AGA is committed to promoting diversity and representativeness within our organization. We strive to provide and maintain a fair and equitable environment for all by valuing and respecting individual differences for our enrichment and that of the community we serve.
DEADLINE: Sunday, October 22, 2023, at 11:59 pm MST.
Please submit a cover letter and resume by e-mail to careers@youraga.ca, attention: Exhibitions and Collections Department
More info can be found on the AGA website.
Art Gallery of Alberta
2 Sir Winston Churchill Square
Edmonton, AB T5J 2C1
The Art Gallery of Alberta is an equal opportunity employer serving diverse communities. We appreciate all applications; however, only short-listed candidates will be contacted.