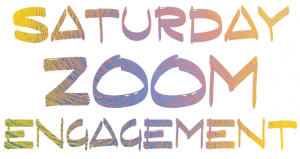 Saturday May 29th 1pm – 2:30pm
Group Art Critique
With Sharon Moore Foster and Chris W. Carson
Join Sharon Moore Foster (CARFAC Alberta's Program + Development Coordinator)  + Chris W. Carson (CARFAC Alberta's Executive Director) for a discussion about the artwork you are doing now! You will have an opportunity to share digital images of your work for ten minutes, talk about your art practice and listen to the questions and comments from the group of artists.
To register for this session, email sharon@carfacalberta.com anytime before Saturday May 29th at 11am and tell her if you will be wanting to share your own work or if you just want to listen to the discussion…
---
(If you're not familiar with Zoom, this link gives a good overview. You can access the meeting through your browser just by clicking on the given link, or if you prefer, the free app is safe to download and use.