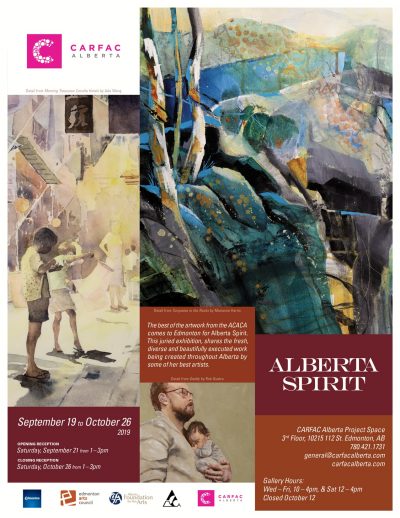 The best of the artwork from the ACACA comes to Edmonton for Alberta Spirit. This juried exhibition, shares the fresh, diverse and beautifully executed work being created throughout Alberta by some of her best artists.
September 19 to October 26, 2019
Opening Reception:
Saturday, September 21 from 1– 3pm
Closing Reception:
Saturday, October 26 from 1– 3pm
Closed October 12.
CARFAC Alberta Project Space
3rd Floor, 10215 112 St. Edmonton, AB
780.421.1731