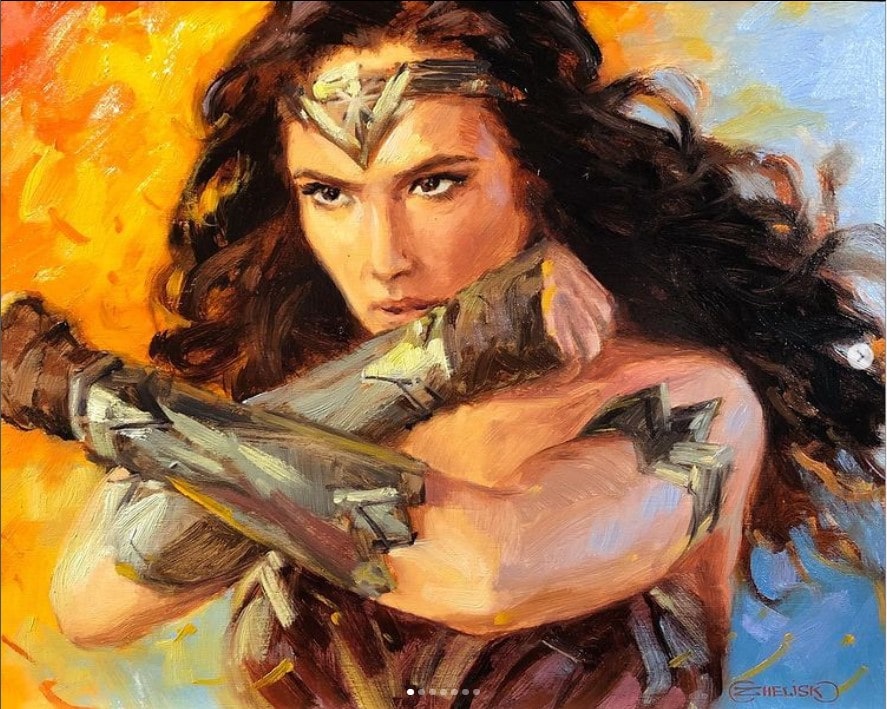 Oksana Zhelisko Wonder Woman
Calling All Visual Artists
 You are invited to participate in this exhibition! It will feature art based on 'Pop Art' and popular culture. The scope is intentionally broad, to be as inclusive as possible. Common pop-culture categories are entertainment (such as film, music, television, video games, sports), news (people/places in the news), politics, fashion, technology, and slang.
It's as easy as 1-2-3:
Get a 12×12" gallery profile canvas or gallery birch panel.
Create an image related to the 'Pop Art' theme.
Bring it in!
Deliver it to The Paint Spot from May 30 to June 30, 2023. As soon as you've finished your work, share it on social media by tagging @thepaintspot and use the hashtag #BigBigPop. The sooner we get your image, the more we can promote you!
More about this on The Paint Spot website