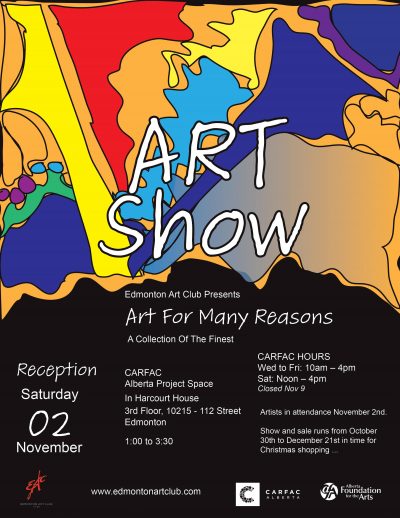 The Edmonton Art Club presents this show of works by their members. All items are for sale, as well.
October 30 to December 21.
Opening Reception: Saturday November 2.
CARFAC Alberta Office & Project Space
3rd Fl., 10215-112 St., Edmonton, AB
Hours: Wednesday to Friday, 10– 4pm and Saturday 12–4pmClosed November 9.
t 780.421.1731
tf 1.866.421.1731