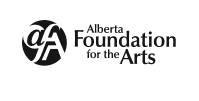 The AFA Board of Directors is pleased to share that its 2017-18 budget has been approved by the Minister of Culture and Tourism.
As part of Budget 2017, funding for the AFA was increased by $5 million this year, for a total of $31.6 million for 2017-18. In response, the AFA developed a budget that supports greater access, excellence, and sustainability of the arts sector, and seeks to increase funding for as many stakeholders as possible.
The difficult economic climate in Alberta last year caused considerable strain on our artists and arts organizations. Through targeted increases to many of our programs, we are working to help provide stability for our community.
Arts organizations will receive additional operational and project support to help weather the continuing economic challenges caused by the steep decline in global oil prices. More individual artists applying for project funding will receive AFA support.
We would also like to note that the Artists and Education project opportunity budget will be restored to 2015 funding levels. The AFA Board feels it is important continue to support this program's successes and will also work to develop a long-term strategy to promote youth engagement in the arts.
The Board of Directors would again like to recognize the Government of Alberta for its investment in the AFA this year. This investment makes a strong statement about the value of the arts to Alberta's culture sector, to economic diversification and to Albertans' quality of life.
We are proud to support Alberta's arts sector, and will continue to listen and respond to the needs of our community.
If you have questions about a specific funding opportunity, please contact us.
More information: