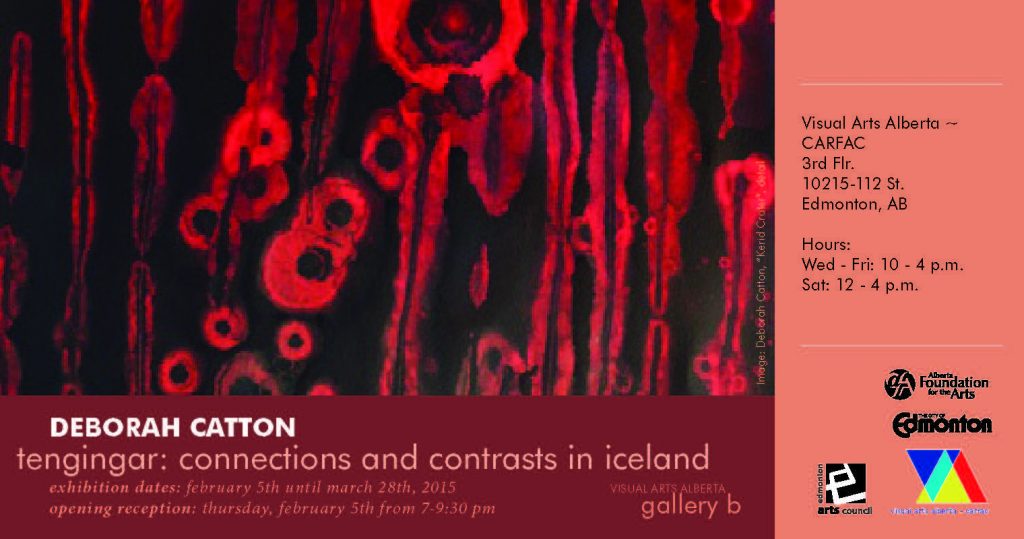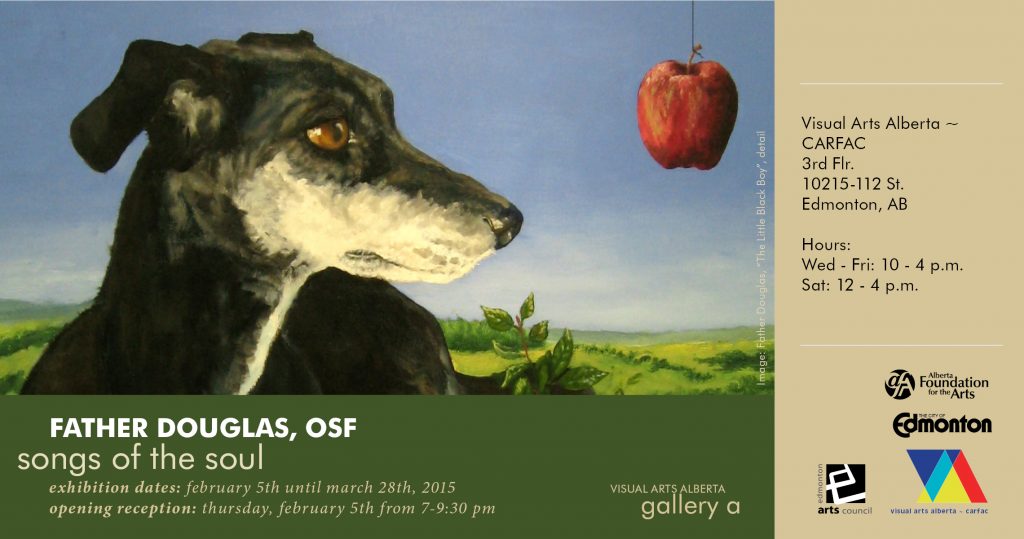 Exhibition Dates: February 5 to March 28, 2015, 3rd floor, 10215-112 ST  Edmonton, Alberta,  Wednesday – Friday 1- 4pm, Saturday 12-4 pm.
Songs of the Soul: Father Douglas osf in Gallery A
A series of paintings inspired by William Blake's poems Songs of Innocence & Songs of Experience
Songs of the Soul represents in paint issues such as the environment, equality/inclusiveness, aging, homelessness, depression, religious/racial differences, mortality and the need for social justice.
Father Douglas' fondness for dogs leads to the imagery in this body of work that expresses how humankind has not changed since Blake exposed these troubles to the world over two hundred years ago.
Tengingar: connections and contrasts in Iceland Deborah Catton in Gallery B
TENGINGAR is Icelandic for connections. The exhibition captures the personal experiences of artist Deborah Catton during a 30 day residency period in May, 2014 in Iceland. The work explores connections between the landscape, the geography and the climate and the many connections and contrasts that exist with the colour, shape and form of this amazing place.
Opening Reception: Thursday, February 5th from 7 to 9:30pm