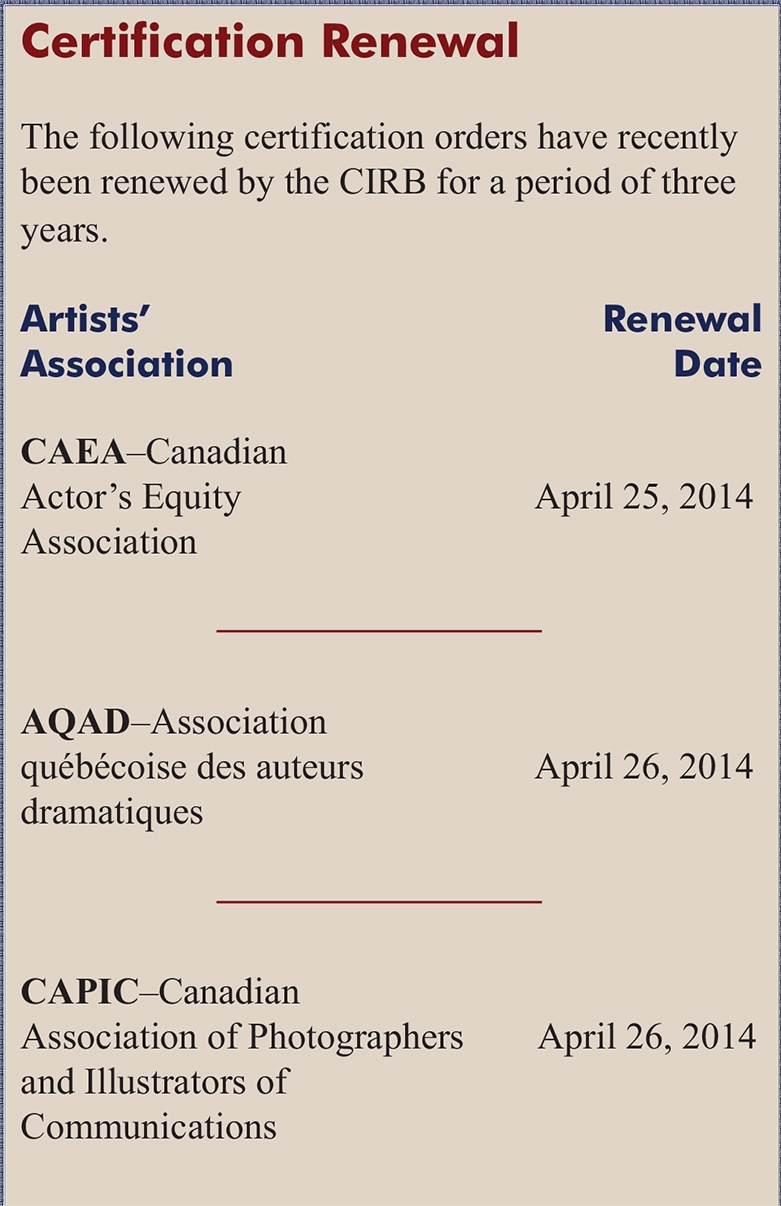 NEW Status of the Artist Act Procedural Regulations
Since April 1, 2013, the Canada Industrial Relations Board (the CIRB) has responsibility for the interpretation and administration of Part II of the Status of the Artist Act. As many of you know, over the past year, the CIRB has undertaken an in-depth review of the Canadian Artists and Producers Professional Relations Tribunal Procedural Regulations(SOR/2003-343), with a view to making new Regulations under the Status of the Artist Act that better align with the current policies, procedures and practices of the CIRB, while taking into account the unique circumstances of the cultural sector.
Available on the Board's Website here.
information_bulletin_may_2014   Bulletin_information_mai 2014
Il est également disponible sur le site Web du Conseil :