Alberta Foundation for the Arts: Art Acquisitions by Application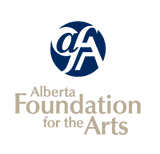 This program provides support for individual Alberta artists or an ensemble of artists through the purchase of their artwork as a permanent part of the Alberta Foundation for the Arts Collection. The AFA acquires artwork at fair market value. Fair market value is established by the record of sales of the artwork of the specific artist and comparable artwork by other artists who are peers working in similar media.
Artworks in one or more of the following categories are eligible for submission:
drawing
painting
sculpture
printmaking (excluding reproductions)
fibre art
ceramics
photography
glass
mixed media
new media (time-based media, electronic arts, audio art)
Eligible artworks must be physically available for viewing at the Capital Arts building in Edmonton, should the program expert panel request to see them. Exceptions for large works may be considered on a case-by-case basis.
Submission Deadline: April 3, 2018
>> Click here for more information…
---
Government of Canada: Indigenous Art Acquisition Program 2018-2019

The Indigenous Art Collection in Gatineau, Quebec is one of the most significant public art collections of contemporary Indigenous art in Canada. Since the early 1960s, the Indigenous Art Centre has been collecting works by living artists to create a unique collection that represents the artistic practices of community-based and urban Indigenous artists throughout Canada.
The Indigenous Art Collection includes a variety of works by established, mid-career, and emerging Indigenous artists. The Indigenous and Northern Affairs Canada (INAC) Indigenous Art Centre invites Indigenous artists to apply to the peer juried Indigenous Art Acquisition Program 2018-2019:
artists must be of First Nations, Métis, or Inuit ancestry
artists must be 18 years of age or older
artworks must be in excellent condition and available for shipping and purchase
artworks must be created after 2012 and preferably be unframed and unmatted
artworks in all media accepted (for example: new media, customary, print, painting, photography, drawing, sculpture, textile)
Submission Deadline: April 30, 2018