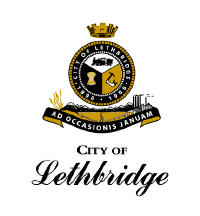 Project Intent
The City of Lethbridge Art Committee is seeking an Artist to design and fabricate a sculpture to be installed in a prominent Downtown Lethbridge gateway located at the NW corner of 5th Street (Round Street) and 6th Avenue South. The intent of the project is to provide a permanent piece of public art that creates a welcoming, appealing entrance to the Downtown and celebrates the presence of the Lethbridge Multicultural Centre, home of the Southern Alberta Ethnic Association. The highly visible Round Street location is a special gateway into the Downtown. Through a combination of public art and comprehensive landscaping, it is the intention to create an entry experience that reflects the unique environment, history and culture of the Downtown.
Stage I Submission Deadline: March 10, 2018 @ 00:00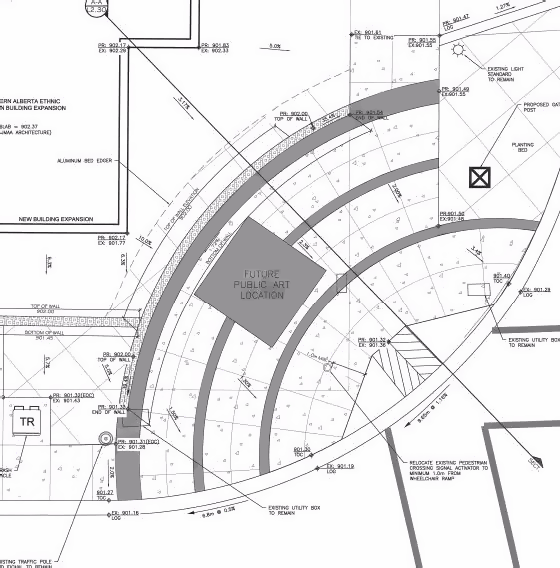 Background
Hard and soft landscaping components of the Round Street Gateway Plaza as well as required pedestrian and vehicular transportation functions were completed in 2016 in conjunction with the transformation of an obsolete Fire Station into the Lethbridge Multi-cultural Centre. The Southern Alberta Ethnic Association is the major, long-term tenant of the space and proponents should take that into consideration in the creation of the artwork.
A 10 foot X 10 foot square, which is situated approximately in the middle of the plaza has been allocated for the artwork. Although the space is somewhat constrained, due to the need to adhere to traffic safety precautions, an opening, that has been temporarily filled with removable brick pavers, has been created for the artwork. The project installation must be wholly contained within this space and should be designed in a manner that is conducive to public safety at this busy vehicle and pedestrian location.
Budget
All-inclusive budget for the Round Street Project is $75,000 plus GST.
Eligibility
The competition is open to qualified Canadian professional visual artists as defined by the Canada Council for the Arts.
Project Timeline
Proposal Release: November 28, 2017
Stage I Submission Date: March 10, 2018 @ 00:00
Invitation to Short List Artists: March 23, 2018
Stage II Final Submission: July 23, 2018
Installation Deadline: July 2019
The City of Lethbridge reserves the right to modify project timelines.
Proposal Submission:
Interested artists are invited to view complete RFP details, submit questions and submit proposals at:
https://lethbridge.bidsandtenders.ca/Module/Tenders/en/Home/BidsHomepage
This project is funded by the City of Lethbridge's Public Art program; for more information, please review the City of Lethbridge's Public Art Policy.