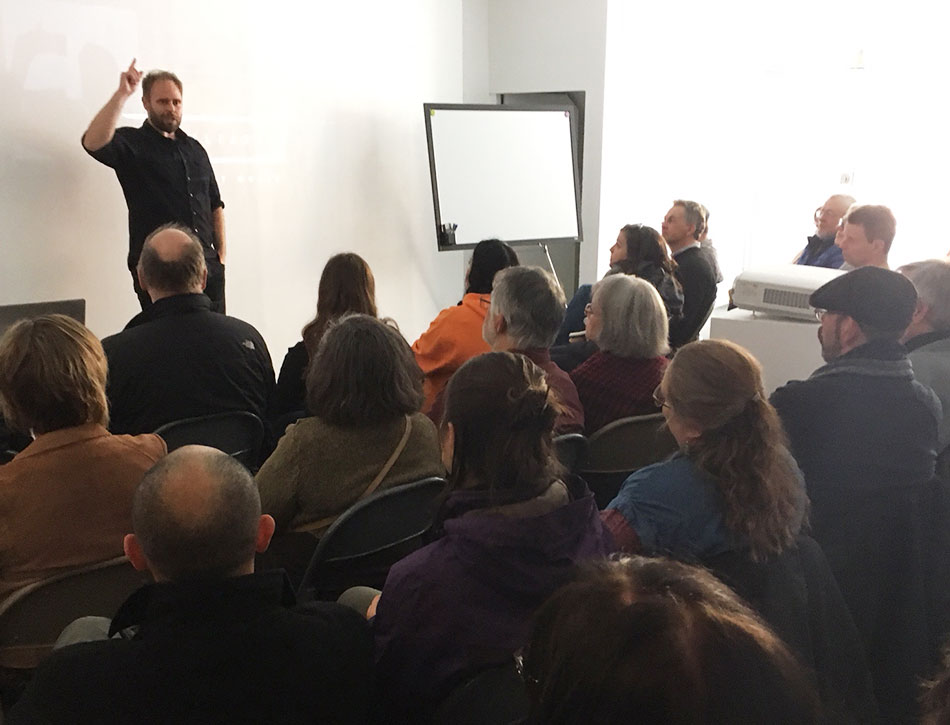 Visual Arts Alberta – CARFAC's second mentorship program for Indigenous and new Canadian Visual Artists is now underway. This 2018 mentorship program is made possible by funding provided by the Edmonton Arts Council.
The seven artists in the program work with their own mentor over a seven-month period and work together as a group in sharing sessions under the direction of Sharon Moore Foster and Chris W. Carson.
The seven artists in the 2018 program are:  Len Cardinal: Indigenous Artist, St Paul; Dunni George: Nigeria; Irina Kruglyakova: Russia; Nadi Sani: Pakistan; Fetsum Teclemariam: Eritia; Wasim Alzahabi: Syria; and Bushra Yousaf: Pakistan. The seven mentors are: Saskia Aarts, Adam Bentley, Tim Grieco, Candace Makowichuk, Leona Olausen, Michelle Schultz and Marlena Wyman.
On Saturday October 13th, 2018, you will be able to see the artwork of the seven artists involved in the 2018 mentorship program at Visual Arts Alberta – CARFAC project Space in Edmonton.