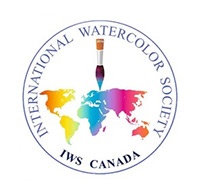 The IWS Canada is part of an international network of watercolour societies. Over the last few years IWS has celebrated watercolour with international festivals and workshops in many countries. Our plan is to continue building on increasing the exposure of watercolour bringing artists together from around the globe and, share our mutual love of watercolour.
This year the IWS Canada and the Canadian Society of Painters in Watercolour are collaborating to create a exciting event in the Toronto area and we to generate lots of participation. Here are some of the details.
IWS Canada/CSPWC International Festival of Watercolour
September 28 to October 28th, 2018
The festival will feature a juried exhibition in Richmond Hill, Ontario, of about 150 Watercolours by artists across Canada and around the world. The prospectus  for the exhibition, with all relevant information, is available on the IWS Canada website or Facebook page.
Open for submissions: January 15, 2018.
Deadline for submissions: by 6pm EST, March 20, 2018 (late entries will not be accepted).
There will also be a collaborative performance of music representing different cultures, with the paintings projected as a visual component to the performance on a large screen behind the orchestra. There will be workshops and demonstrations by top watercolourists from around the globe, plein air painting at key locations around the York Region, and an opportunity for the public to meet and talk to artists from around the world and watch them at work.