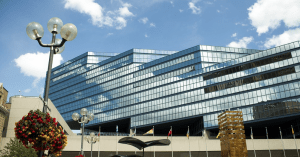 This is the start of a new project where every week a new Calgary artist, curator, or cultural contributor takes over a twitter account and tweets about their work, what they do for the Calgary community and what it's like to be apart of this community.
Who we're looking for:
Any interested party who feels that they are somehow apart of the arts and culture scene in Calgary. You could be a fine artist, curator, event coordinator, musician, etc.
How it would work:
If you have been accepted you will be given the password for the twitter account which will be changed every week when someone new takes over the account (this will be every Sunday). Once you have access you will be able to tweet anything you would like. Talk about your work, your effect on the community, what interests you, influences you or how you would like Calgary to change to better help the arts. The sky is the limit here, the only thing I will ask is that you be respectful to other twitter users that may ask you questions or respond to your tweets.
How to apply:
Send a short Artist Statement, 500 words max, and your twitter handle/account to culturalyyc@gmail.com.
The Artist Statement is to make sure you have something to talk about and the twitter handle is to make sure you know how to use twitter as well as have an existing handle we can link to when your week arrives.
If you have any questions please feel free to email culturalyyc@gmail.com or visit www.culturacalgary.wordpress.com